Another quicky, today.. In fact, it's a little later than usual, but that's only because I'd only just thought of it, this morning!! Panic coding at it's best..
Wheel of No Prizes sees you spin the wheel, guess the place name, Hangman style, and carry on as much as you can until you've run out of lives.
Neat!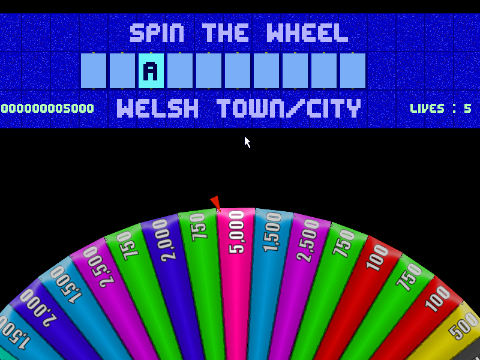 Nice and simple stuff, but with obscure image sizes, and really meant to stress test what I can and can't do with my 2D-in-3D engine..
If this all works, I'll be quite happy!!
You can
Download Wheel of No Prizes here
, and try to guess some of the places!
(They're all Cities and Towns from USA, England and Wales, and are all gleamed from Wikipedia, so if there's something really really obscure in there, you can blame the wiki!!)