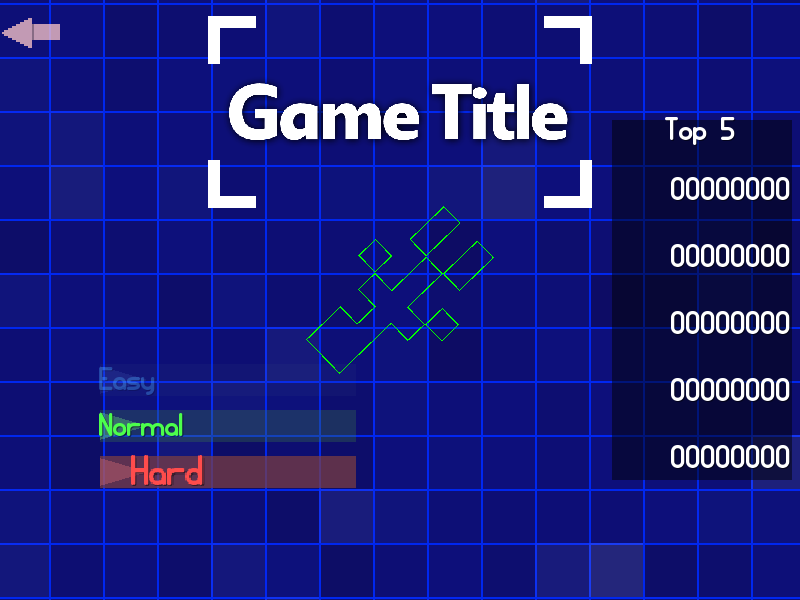 About time I added this in!!
The scoreboard flips between Top 5 and Last 5, and once I add them in, will also show the Online Top 5, too.
All in one neater space on the right, leaving the left hand side relatively uncluttered.
-=-=-
As well as that, although there's still nowhere to enter your name, the system will at least assign you a (hopefully!) unique identifier.
The identifier is based on the time, date and millisecond that you first run the game. It's not entirely foolproof, so there's a very very very tiny probability that two users might accidentally overwrite each other's online highscores.
.. But given that, at most, my games currently have about 20 highscore players, tops, it's not too much of a worry that those extremely rare occasions might result in a clash.
In addition, I've set up the engine so that you can pop all future games into the same folder, where they'll all make use of the same settings file, but also have their own individual savegame file.
I've put a lot of effort into making sure you don't accidentally lose any scores along the way, but nasty issues (losing your highscores) might occur if you start moving those .sav files about!!
To be safe, bundle the games BEFORE loading them. Should be ok after that.
I think...
Lots of checksums and oodles of backup data, and it should all flow without too much of an issue.
I hope!!
Eeek!
Views 57, Upvotes 1
2018 Framework