Last night I rejigged a lot of the Scrabble Scoreboard, and especially focused on the GUI a little. That Undo button still doesn't quite work, with it being tucked right at the top of the screen, but otherwise the new GUI looks a little more usable.
-=-=-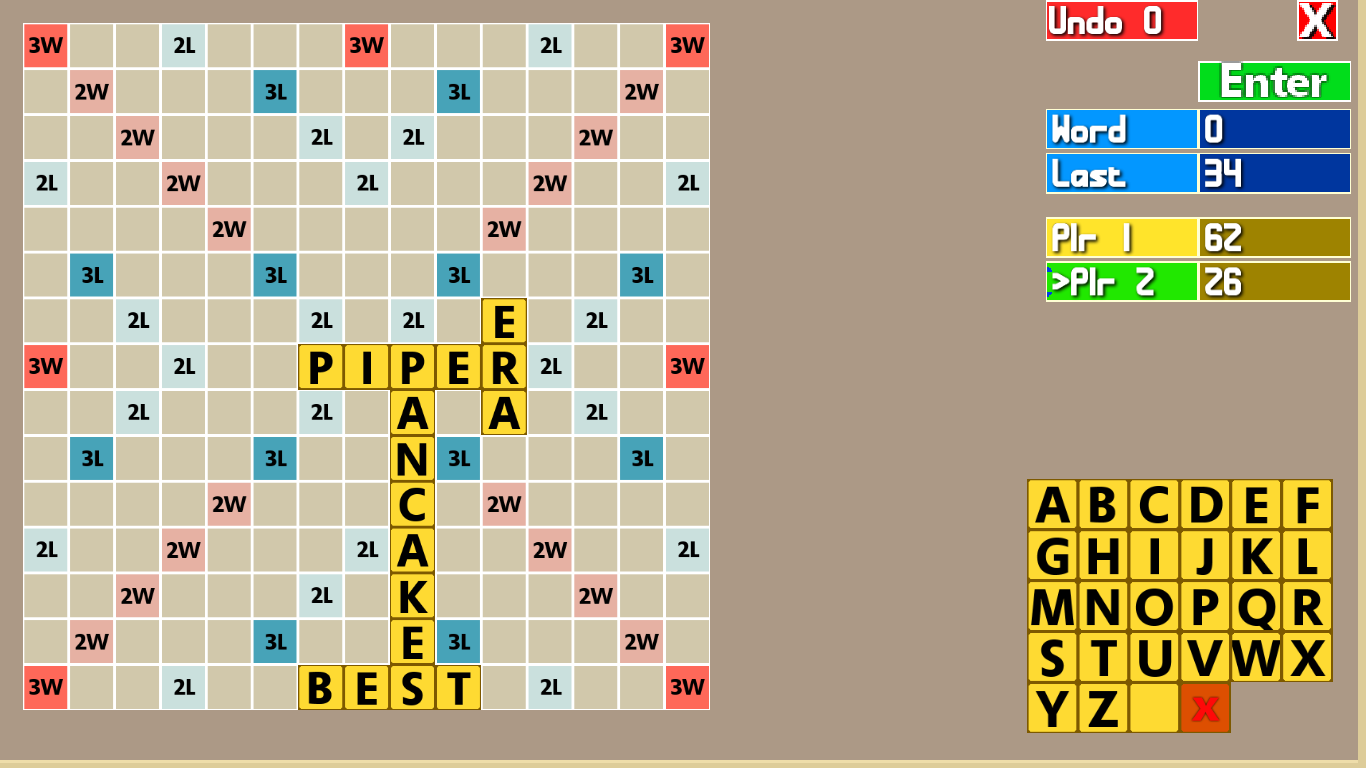 It's just all a little bit neater, and slightly more readable.
In addition, I've added a Portrait view, too, so all looks great on an iPad.
The update is already live in the HTML5 edition.
Whether I upload this tool to the AppStore or not, I'm still undecided.
I'm not entirely sure how to go about uploading it to the AppStore without needing to use the word "Scrabble" in the App's description.. But the word Scrabble will be instantly flagged, as a copyright infringing word, so..
*shrugs*
Anyhoo, today I'll be heading back to our little Biscuit game, and trying to figure out what to do about the levels.
Regularly unscheduled AGameAWeek service will resume shortly!
Views 19, Upvotes 4
Scrabble Scoreboard