Everything seems nice and stable with the Win/Linux/Mac framework, but it's a shame that Android and iOS aren't currently part of the journey.
What better time then, to choose to take a really odd detour, and see if I can squeeze in a little extra.
-=-=-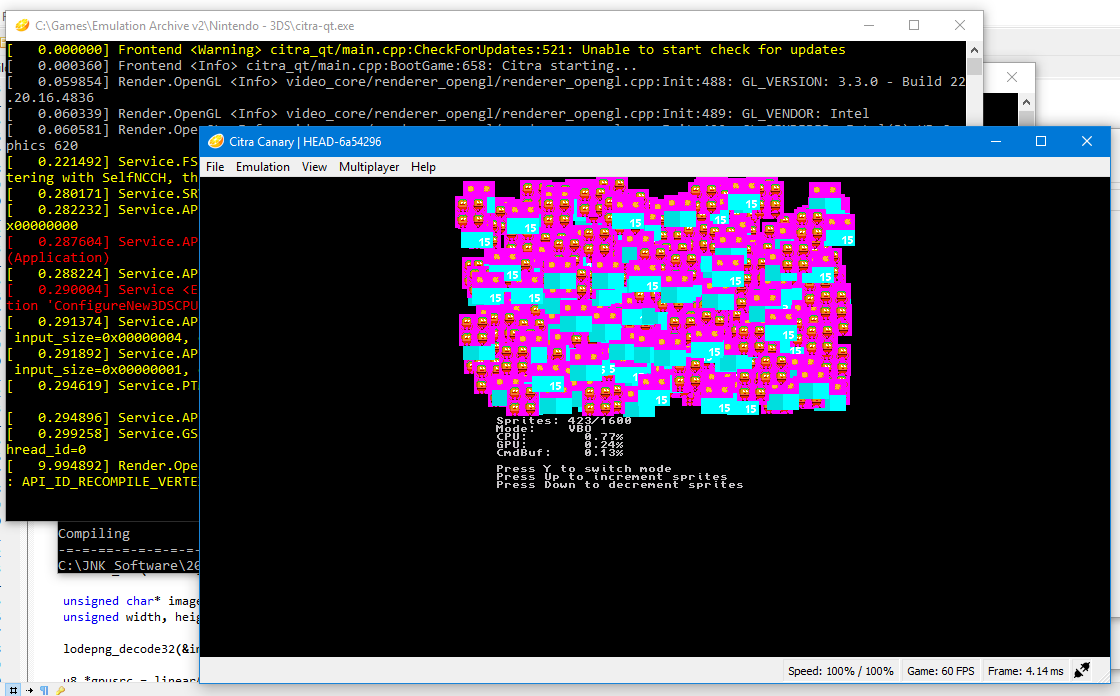 This is the very basic 3DS Homebrew - GPUGraphics example that comes with DevKitPro, albeit one with "Bloke now named Roland" included as the sprite.
I've spent the past hour or so figuring out a neat way to copy all the important files from the current folder, into a temporary build folder, as well as how to populate that folder with my own files.
The script then attempts to build said folder, and ..
.. Boy is it slow!!!
There are DEFINITELY going to be hurdles to overcome in this attempt, namely that I need to figure out how to automate the filenames and such, but I'm actually really happy that, for the meantime at least, it's not completely broken down.
My intent is to try and get my C++ framework to run on an actual 3DS. And I have NO idea if that's even remotely possible.
There may be a future in this, but it's going to need an awful amount of work.
Stay tuned!!
Views 66, Upvotes 2
3ds Homebrew