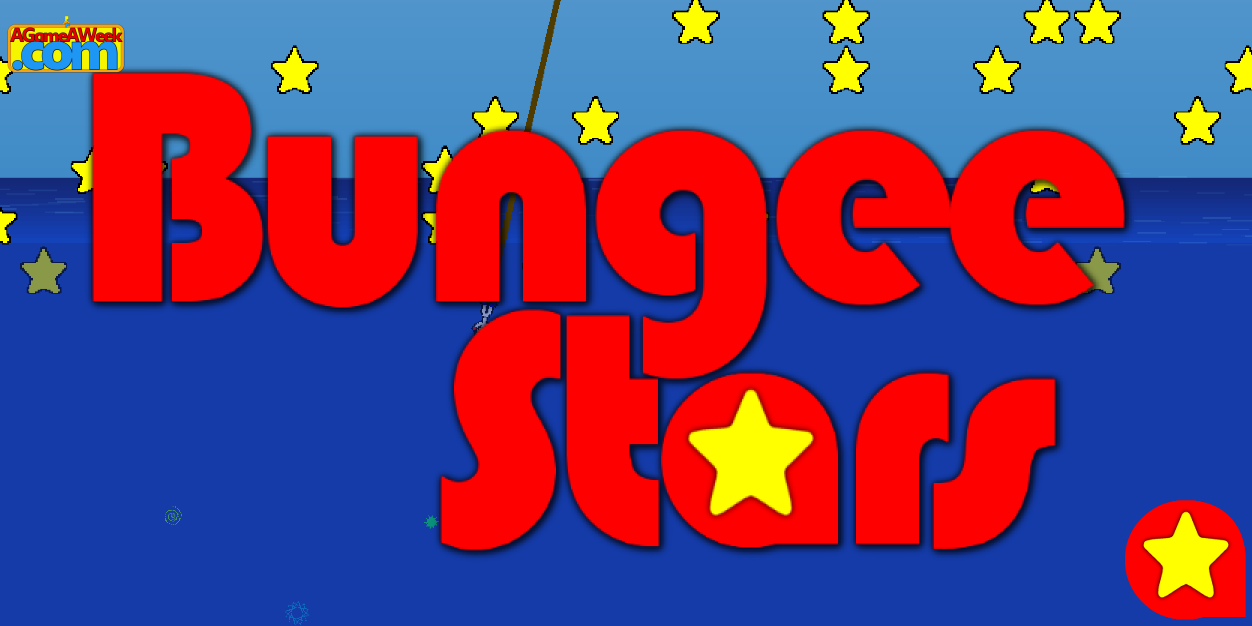 Dive for the Stars
-=-=-
The Brief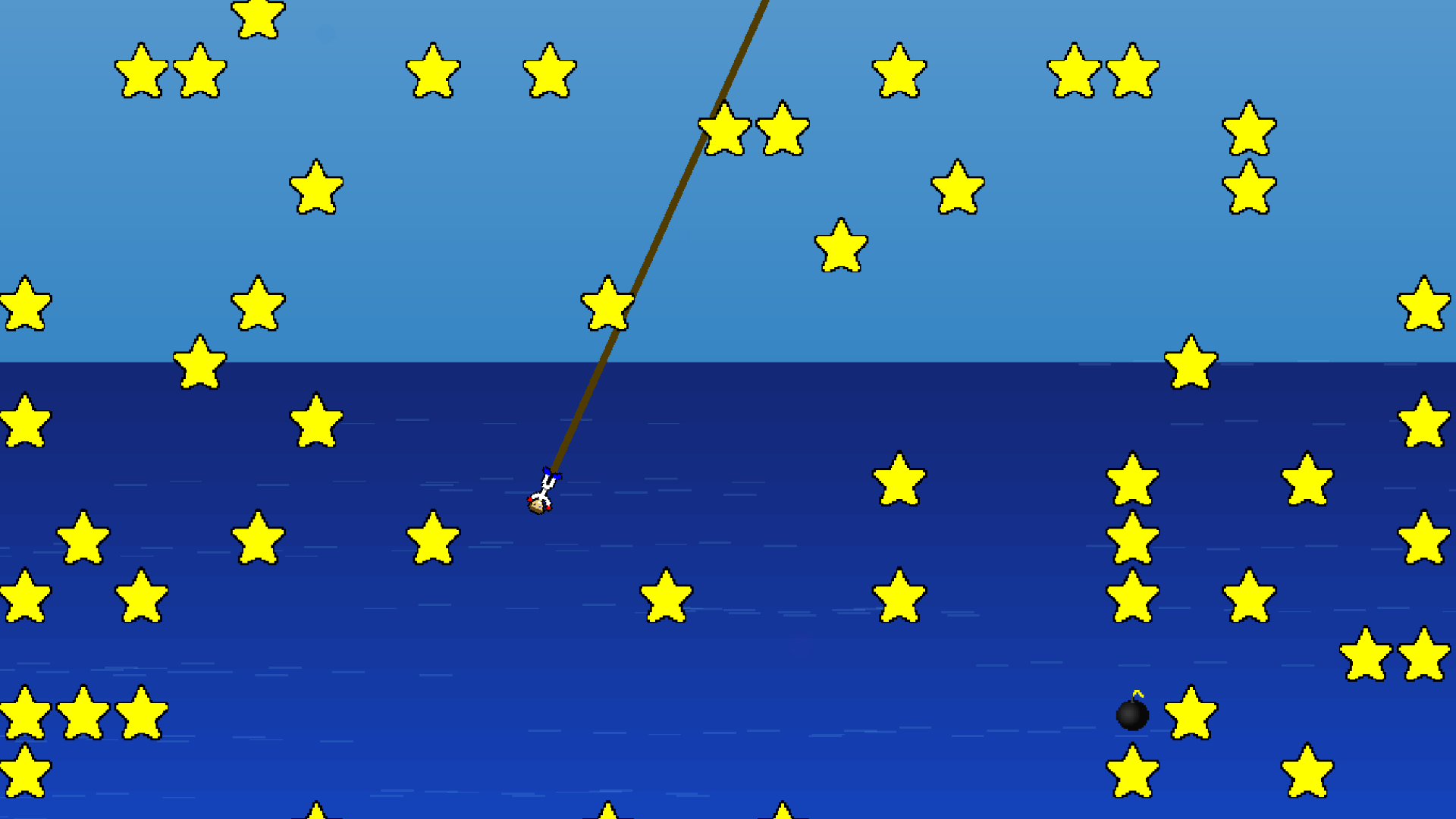 Leap from the big metal platform, and try to catch as many stars as you can, as you fly through the air.
You can move left and right through the air, to help you score vital points.
You can
Download Bungee Stars here
Controls


- Move


- Look up and down

- Leap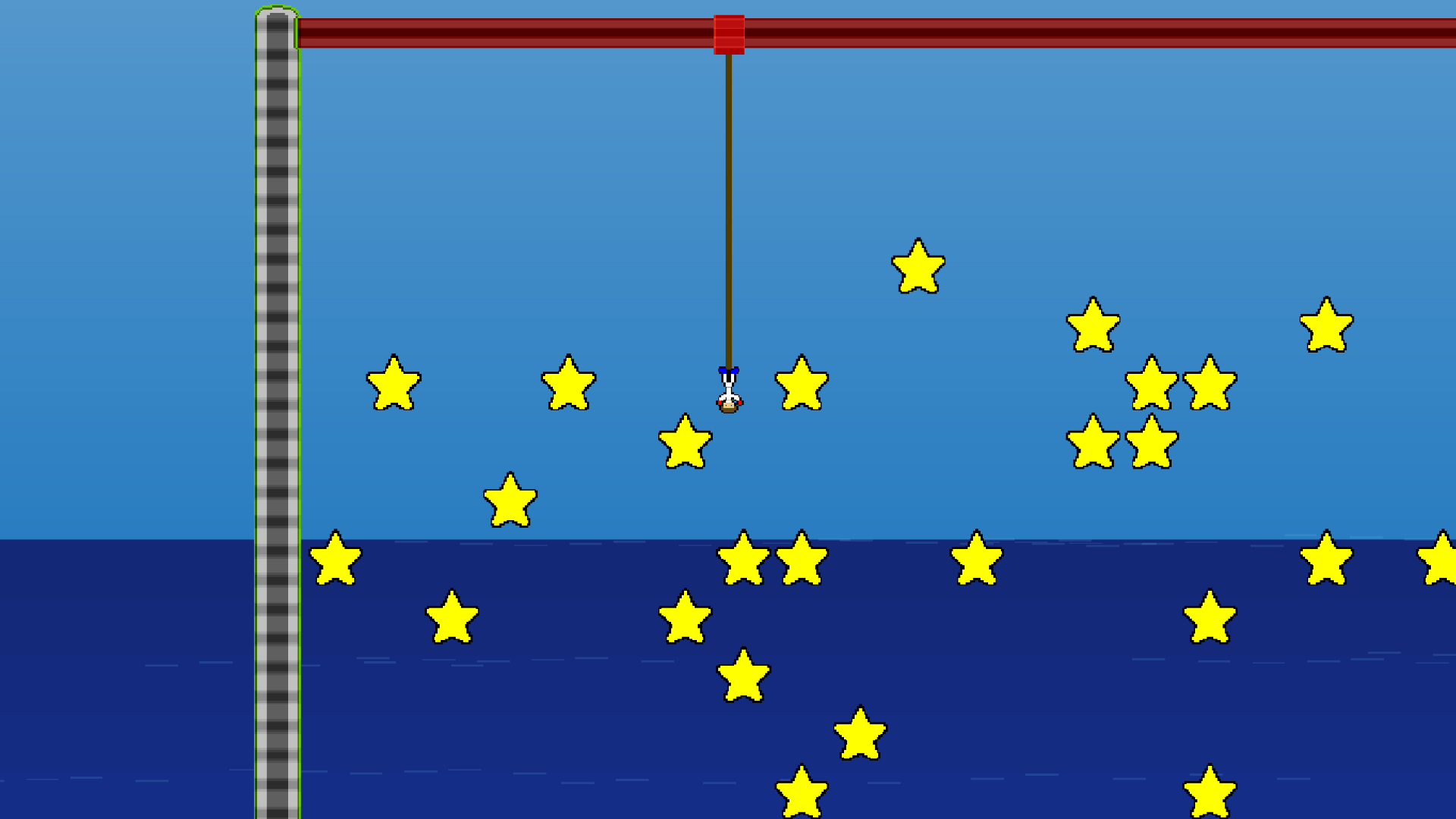 How Not To Die
You can't die in this game!!
But, don't touch the bombs, or you lose oodles of points.
What I Didn't Do
A fairly simplistic game, but with enough variety in the available paths that there should be a fair amount of scores, as a result.
I could've added some big "Super Bonus" items, but I felt the combo-points worked a little better. (The more stars you get in one leap, the more the next one is worth)
I really could've done with optimising the whole thing a little better, though. Causes fairly hefty slowdown due to the way I drew the water.
If I do ever do a fix-up, that'll be the thing I focus on the most.
.. Looks nice on the 3DS, mind

You can
Download Bungee Stars here
Views 292, Upvotes 14
Daily Blog