Can I get an entire game up and running in just a short couple of days?
Only one way to find out!!
-=-=-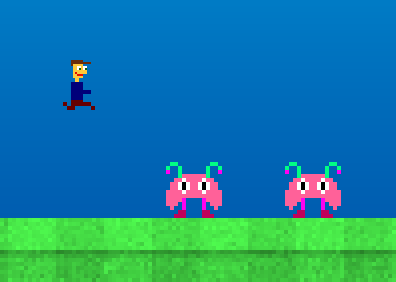 I'm going to attempt a recreation of
Mario's Fiery Fourth
, but .. less copyright infringing!
Yesterday I got a main character working, and dumped in the squishy baddies from
Platdude In Spaaaaaaace
.
I still need to add a "Definitely not a Koopa Trooper, honest" character, and then maybe see about landscaping the level a little.
Today will be balancing, getting everything bundled in, and hoping I can make a good game out of it all.
Eeek!
Rush rush rush!
Views 25, Upvotes 4
Daily Blog , 563