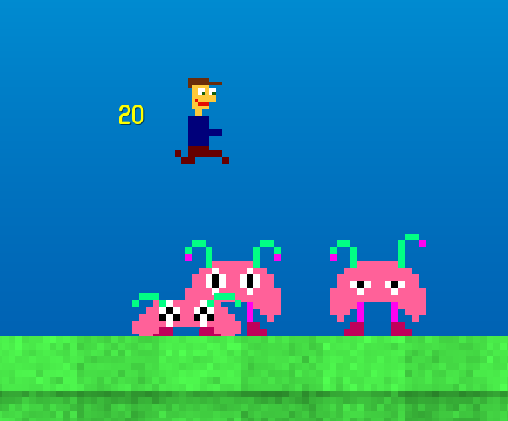 Today's been a bit of a crazy day of maths, as I wrangled the numbers in order to get things to look vaguely accurate onscreen.
The player's no longer colliding with the floor correctly, but at least now the little squishable creatures are all behaving like they should.
Next to be added, a few powerups!