Last month, I subscribed to the
ZenPop Ramen
selection.
The box appears, then over the coming weeks, I review each of the noodles.
Last month's collection can be found in this
SoCoder Thread
, but I figured it might be something entertaining to crosspost here, too.
Do let me know if you hate this idea!!
Noodle Three

-=-=-
Looks Like...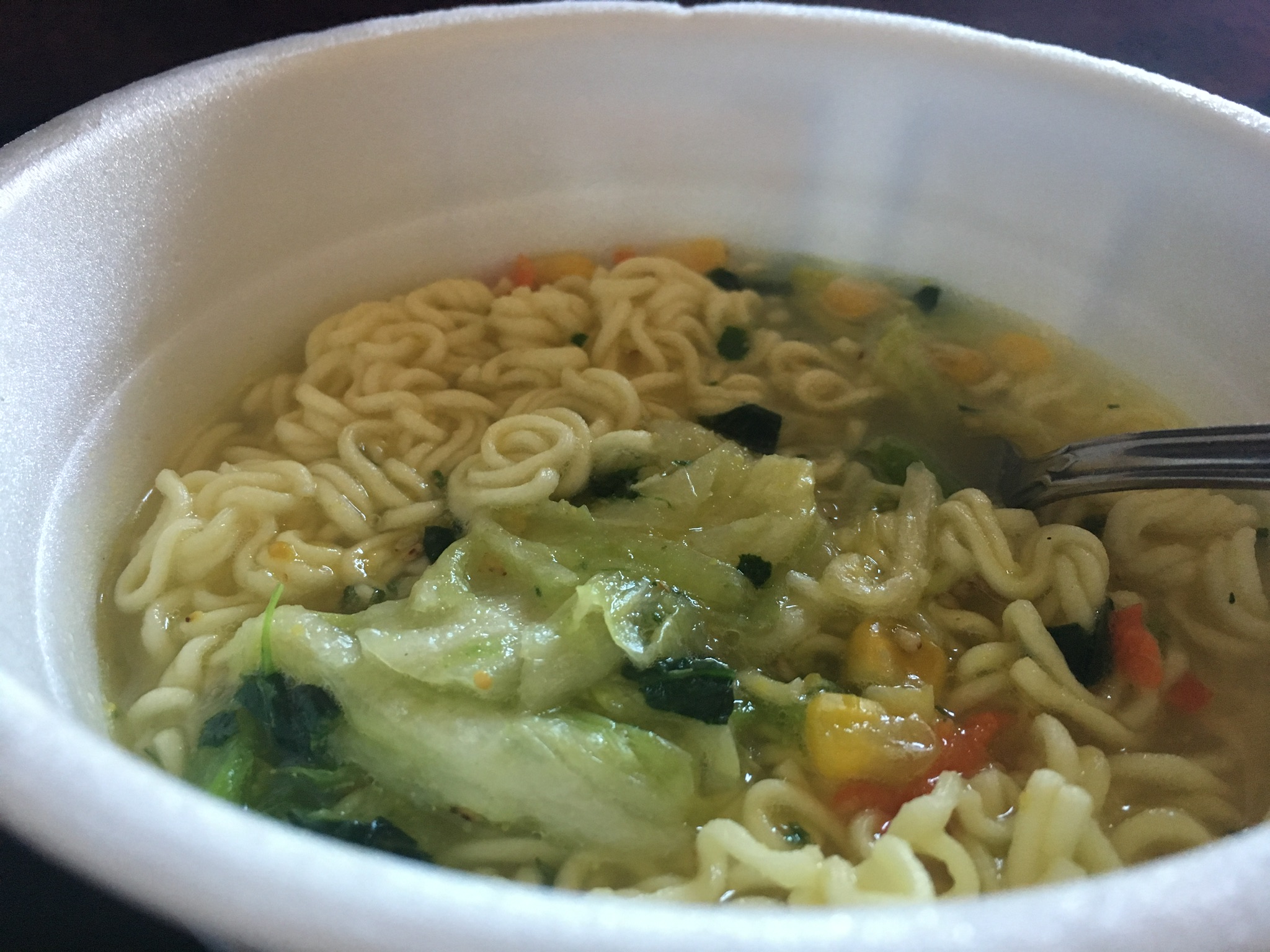 Tastes Like...
Chicken soup with tons of pepper in it.
That's three rather peppery tasting noodles, so far. Seems to be the theme, this month.
Not so keen on all the cabbage, but otherwise it's a nice enough broth.
Also, the noodles, although thin, are still managing to soak up a lot of the flavour, so extra points for that!
*big gulp of pepper, right at the end of the slurping session*
Rating : 3/5 - Another good noodle, but could've done without all the cabbage.
Views 71, Upvotes 2
Ramen , Zenpop