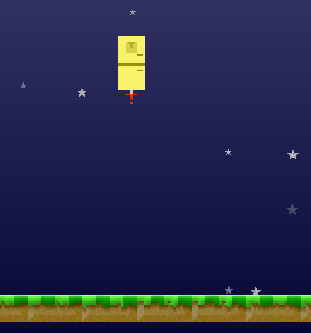 Not really 100% sure what's going on here, if I'm honest, but the game now features a pogo-stick-hopping refrigerator.
.. Because..
.. ... *shrugs*
Tomorrow I need to come up with a more interesting set of gameplay elements than "Try not to fall into the chasm".
Some proper enemies would help, I imagine.