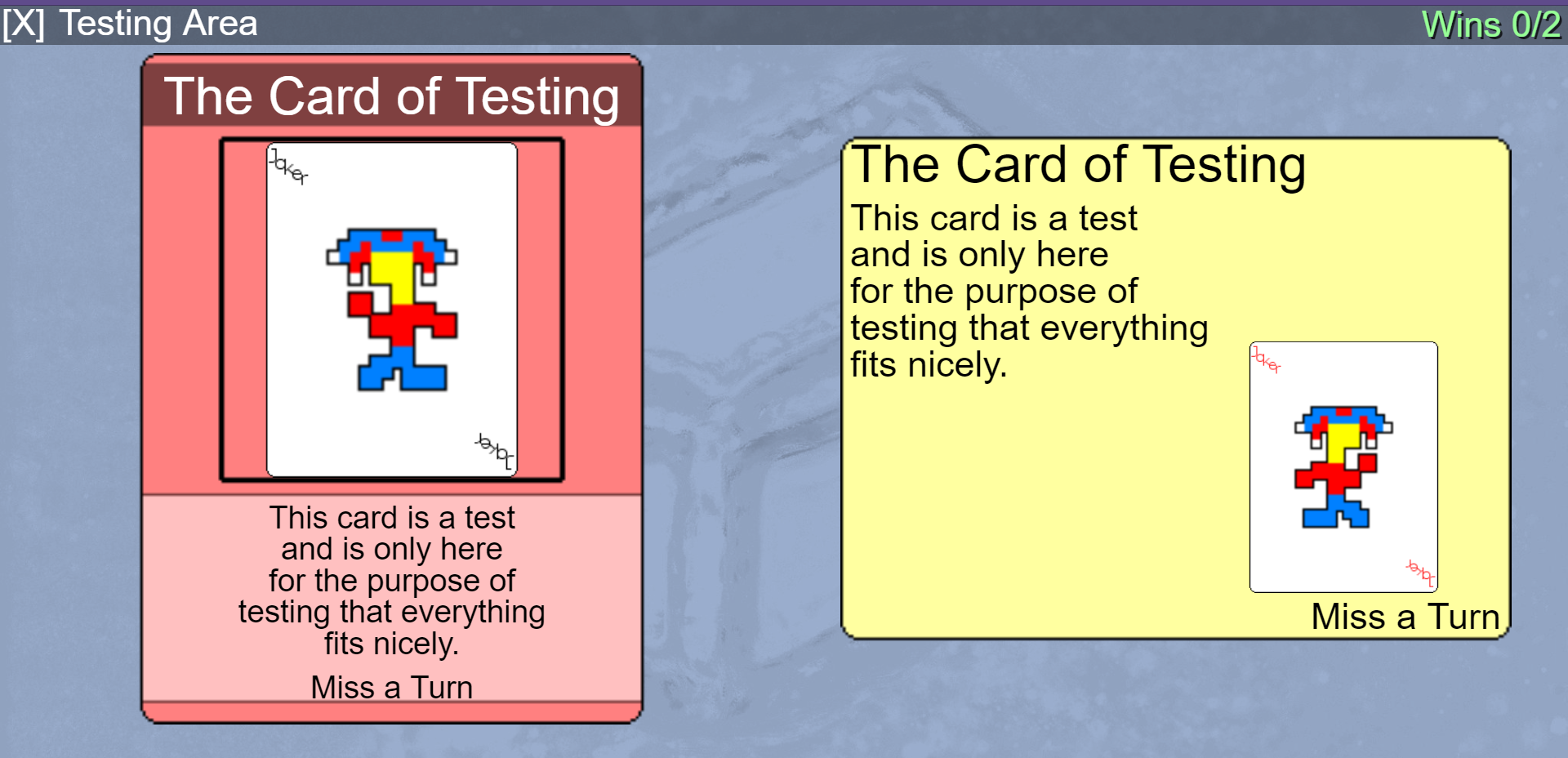 Testing cards, today, and .. I'm not happy with the landscape card.
It feels too tall, and yet that's the same size I'm using for all my other cards.
I don't want to have to redo all my card code, but..
At the same time..
Hmm..
Anyhoo, basic functionality of "Other Cards" is now in. I need to figure out a good way to implement all the different types of functionality that the cards will have, in a way that can be reused over various games.
I'm thinking something like a couple of values per card, one for "Function" and a second for "Amount". That'll probably do..
Then, you could have "Property - Function=Price, Amount=£xxx" or "Weapon - Function=Damage, Amount=3pts" or "Move Back 5 Spaces - Function=Move, Amount=-5"
Although, immediately, a Monopoly-esque game would break that logic, since it has about 5 or 6 values on each card.
Hmm..
But, for a starting point, it seems fairly reasonable.
Tomorrow... Making something with cards, I reckon..?
Views 100, Upvotes 1
Shoebox