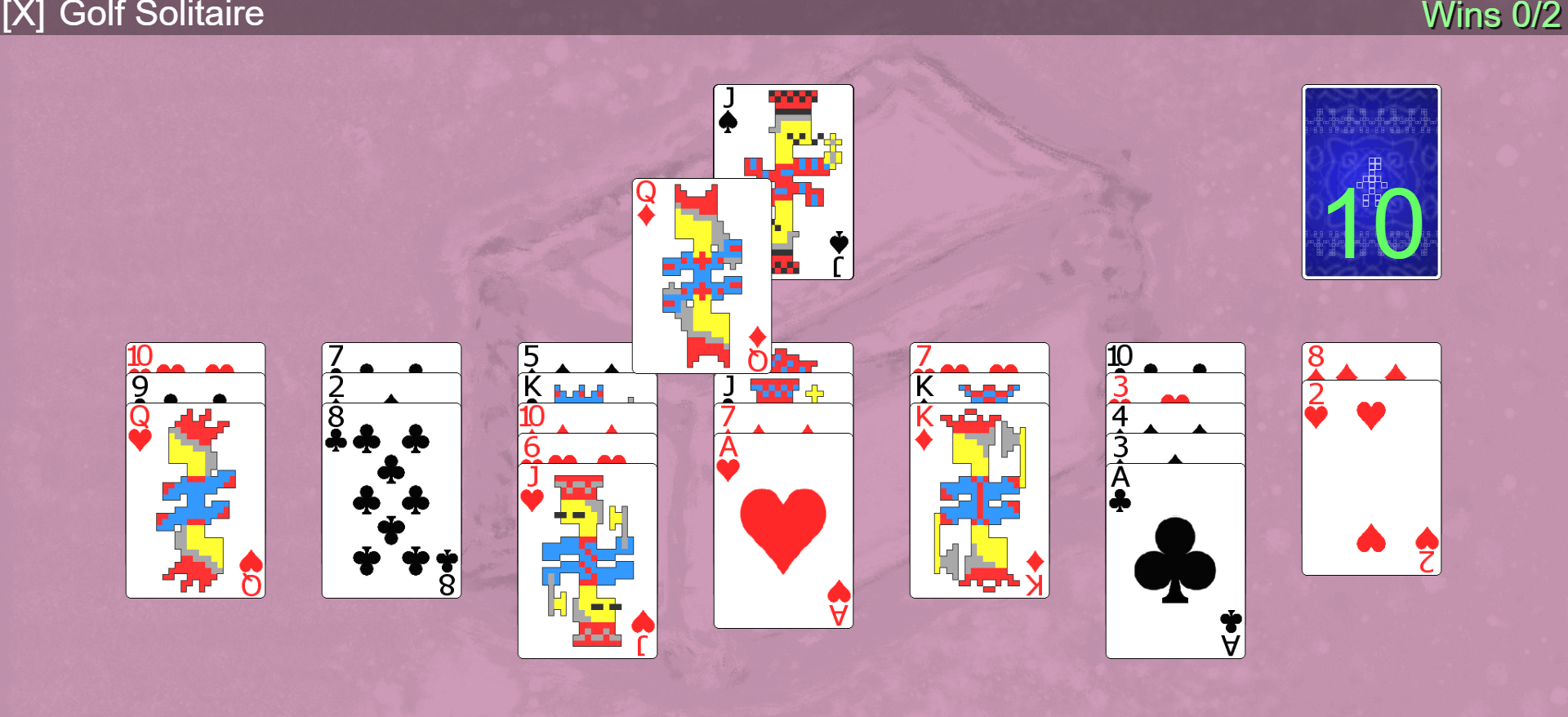 You can
Play Golf Solitaire here
in the Card Games section of the Shoebox.
-=-=-
The object of the game is easy enough.
A card is dealt to the "Green", and you have to place a card from the table onto it. You card should either be one higher, or one lower, than the card on the Green. Suits don't matter.
If you can't manage to place any cards, you can unveil the next card from the draw deck. But be aware that, in this game, the draw deck doesn't refresh, so you only have a limited number of goes before it's game over.
If you manage to get all your table-cards onto the Green, you win!
Simple!!
You can
find Golf Solitaire in the Card Games
, where you might even be able to win a game! (Unlike yesterday's evil Castle game..)
Views 80, Upvotes 2
Shoebox