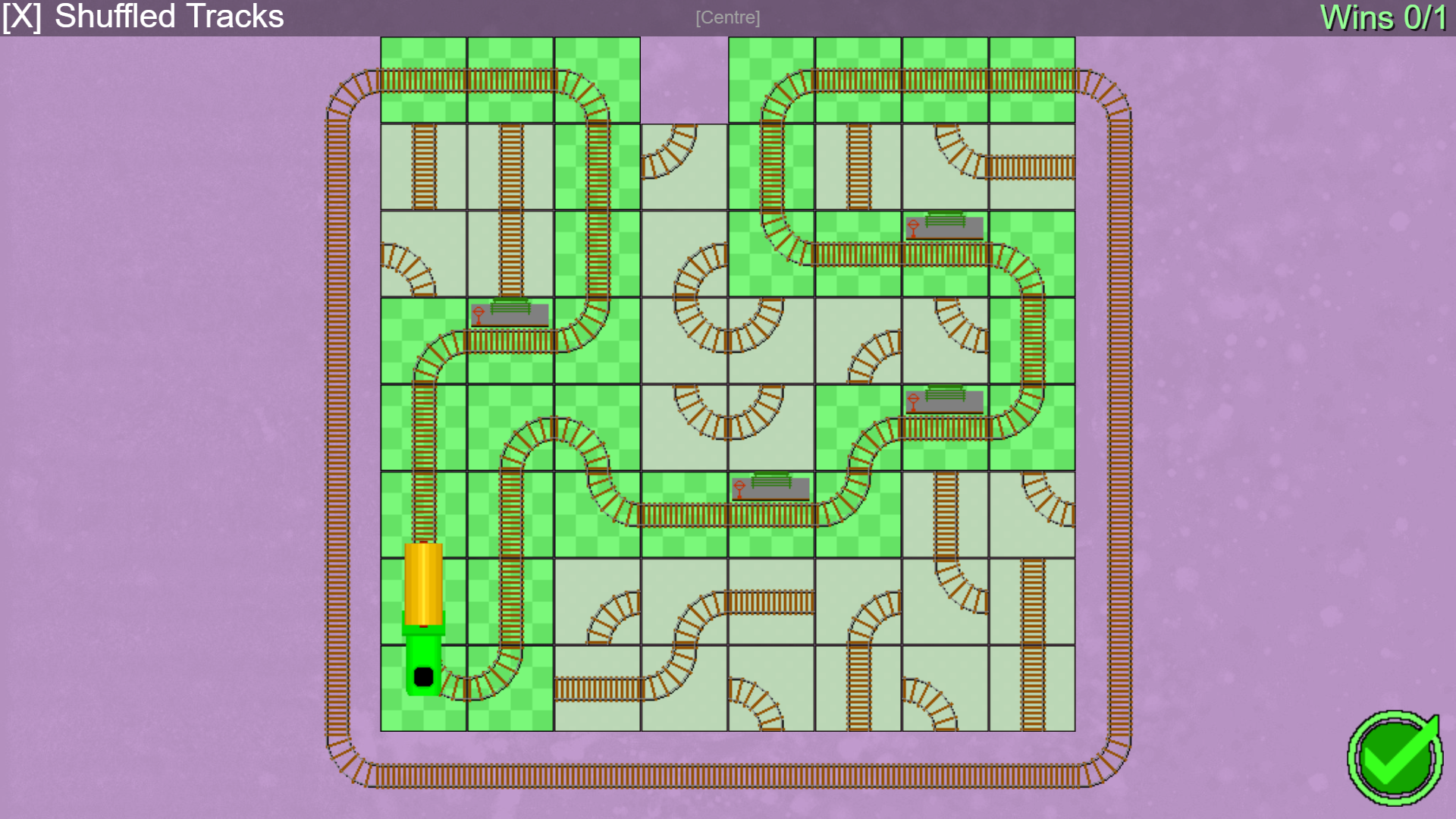 A simple enough little sliding-block puzzle game, with a train!
You can
Play Shuffled Tracks in the Extras Section
of the Shoebox.
-=-=-
The train tracks have been shuffled around, and it's your job to repair them, so that the train can go all the way around in a loop, passing by at
all the stations
inbetween.
The "Easy/Normal/Hard" should roughly control how much of an initial shuffle the board gets, but isn't always exact, so .. Sometimes a Hard can be easier than an Easy. D'oh!! Such is the world of random level generation!
Still, it's a fun little challenge, and should prove a decent addition to the Shoebox.
You can
Find Shuffled Tracks in the Shoebox
under the Extras category, because it probably isn't realistic in the physical world.
-=-=-
Reason : I've had trains on my mind all week, since my Mum's off to York tomorrow to see Geoff and Vicky, from
All The Stations
. She's super excited about her day out!
Views 171, Upvotes 5
Shoebox , Release , All The Stations