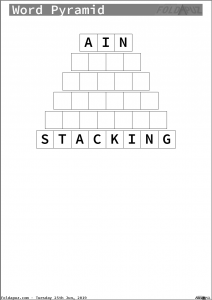 A simple little word puzzle, today. Add letters from the top to bottom, or remove letters from the bottom to top, to make words which fill up the pyramid.
You can either choose to jumble the letters in each word or not, but the original solution is designed without any jumbles.
You can
Play Word Pyramid here
as part of the daily Foldapuz printable puzzle sheet.