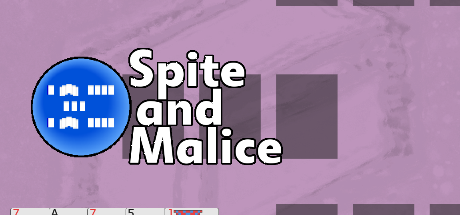 What a happy title for a card game!!
Fairly complex rules ahead, but it's actually really simple once you get the hang of it.
Your aim in this game is to remove all "Pay off" cards from your side of the table. (They're the cards on the bottom left)
To do so, move cards onto the Center Piles (the three in the middle), starting from Ace and moving up to Queen. These can be of any suit, and if you place a King, it acts as a wildcard, becoming the next number in the sequence.
You can move cards either from the Pay-Off deck, your hand of five cards, or from the four Side Piles to the right.
If you can't make any more moves, you need to take one of the cards from your hand, and place it onto one of your side piles. (These can be any cards in any order, it doesn't matter)
Once you place a single card onto your side piles, your turn ends, and it's the opponent's turn.
Play continues back and forth until one of the players has used up all of their Pay-Off cards, at which point they're declared the winner.
You can
Play Spite and Malice in the Shoebox
, under the Card Games section.
-=-=-
View on YouTube
Skip Bo
Spite and Malice is a traditional card game, and Skip Bo is it's friendlier, but commercialised, name.
I haven't actually looked into the rules of Skip Bo, or added any "House Rules", so if anything's actually different in the "proper" game, or if you'd like me to add any particular rules to the game, do please let me know!!
You can
Play Spite and Malice in the Card Games area of the Shoebox
.