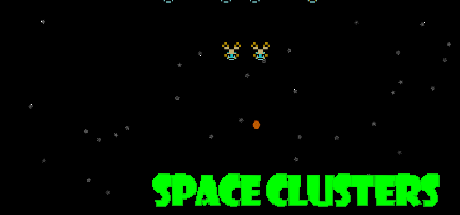 Destroy the enemy invaders, but watch out for their jettisoned capsules. They're deadly!
You can
Play Space Clusters here
, in your browser, on Desktop, Mobile or Tablet.
-=-=-
View on YouTube
Controls

- Move

- Shoot
What I Didn't Do
As with previous editions of this game, I haven't added any powerups, mostly because there's enough stuff falling down the screen that it becomes too hard to aim for something good.. Let alone decide if it's worth grabbing!
I think..
.. Maybe..