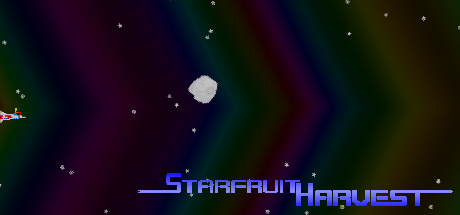 It's time to harvest the Starfuit. Platdude straps himself to a rocket, and aims to grab as many of the fruit as he can.
You can
Play Starfruit Harvest in the Browsercade
, in your Browser, on Desktop, Mobile or Tablet.
-=-=-
View on YouTube
What I Didn't Do
I initially considered making a version of the Amiga game "
Spatial Hyperdrive
", but ultimately decided that would require a lot of art, and a lot of work making a half decent generator.
Instead, I wimped out, and just floated some random asteroids at the player!
A task for another week, perhaps?