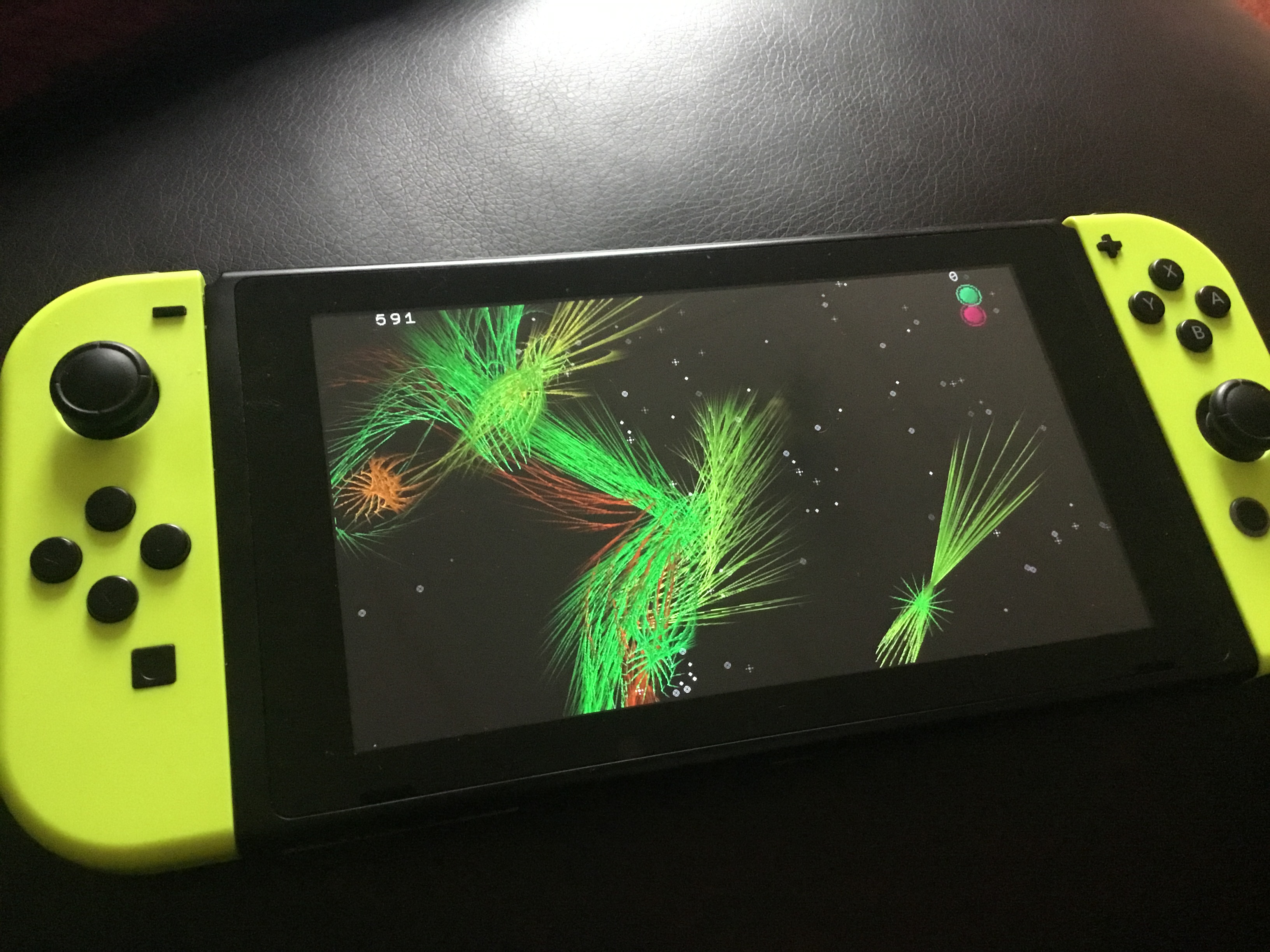 Blast your paint-spike (!?!), and see how many planets you can inexplicably destroy with the streams of paint!
This game makes absolutely no sense, whatsoever, but it's ever so pretty.
If you've a Switch, and have downloaded SmileBASIC, you can grab a copy of the game using the Public Key...
4QAEDXEVD
-=-=-
View on YouTube
What I Didn't Do
Not too much, actually. This started as a remake of Gravity Bombs, but without mouse/touch control, the "four corner guns" didn't really work, so instead I opted for a single cursor instead.
Other than that, turned out fairly well.
I'd've liked to have been able to add smoothing, fading and blurring to the "paint", but it all started to struggle with that sort of stuff!
Meh, whatever!
Views 24, Upvotes 1
Petit Computer , Smilebasic , Nintendo , Switch , Petit Switch , Petitcom4