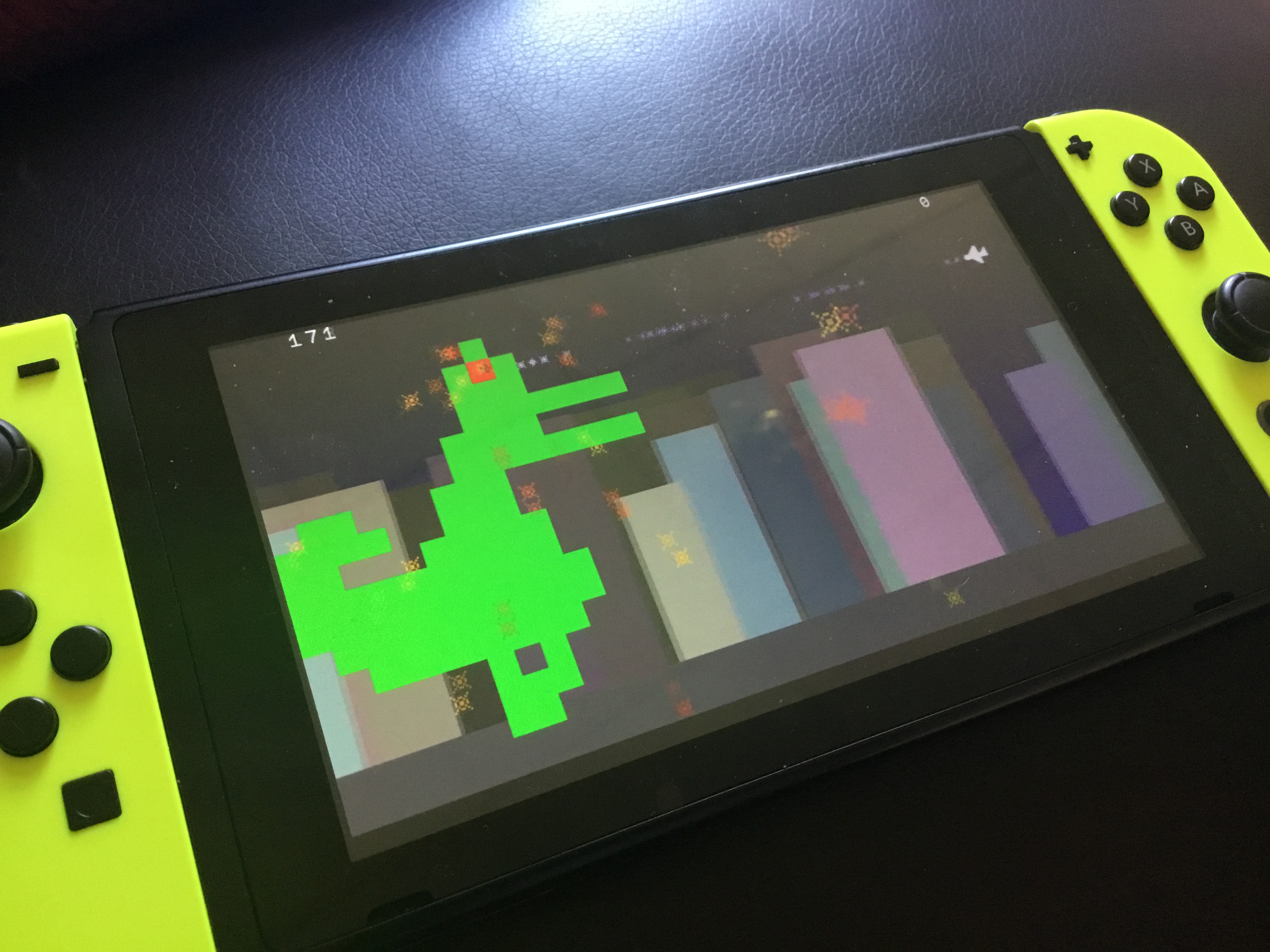 RAWR! Stomp Stomp Stomp!!
Idigidragon's back for revenge.
Fly your plane as hard as you can, and try to defend the city.
If you've a Switch, and have downloaded SmileBASIC, you can grab a copy of the game using the Public Key...
4VK3NYJ5S
-=-=-
View on YouTube
What I Didn't Do
Um..
*shrugs*
.. This is probably the best version of Idigidragon so far!!
Views 28, Upvotes 1
Petit Computer , Smilebasic , Nintendo , Switch , Petit Switch , Petitcom4