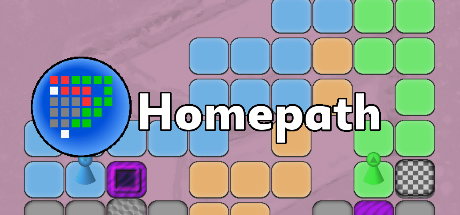 Guide your counters towards the Goal squares.
Be sure to light up all the squares along the way.
You can
Play Homepath in the Misc section of the Shoebox
.
-=-=-
View on YouTube
What I Didn't Do
At one point, I was pondering adding a four-piece set of levels, but didn't draw enough coloured tiles, and couldn't be bothered faffing around to add them in.
Laziness? Possibly.
But the game's complicated enough, I think.