Some games are great.
Others, not so great.
RSKGames takes a look at a game that isn't very good.
You can
Play Disk O' Green in the browsercade
, but there are better selections available.
Played Disk O' Green today and understood what you have mentioned about the maze generation issues yesterday. Found too many dead ends which leads to losing too many lives in many cases.
-=-=-
I still liked playing the game for the cool new feature of displaying the locations of the remaining discs in the edge of the screen. Really nice feature that provides a direction to go about otherwise the game would have been too difficult.
A very last minute addition, and one that I have in fact used at least once before, in
Blockman Worlds
.
Another instance of a "Maze game, finding objects, etc" game, and yet another instance of it coming across better than Disk O' Green did!!
A simple power up to guard against the flames might have given players extra time to survive in the game.
Maybe, but in all honesty, that would've just dragged it out a little more.
The game feels like it needs a lot more peril than it ended up with, and I think the lack of danger is probably the reason it fails so badly.
I got a highscore of 602.
Then you bothered to play it twice as much as I did, with my highscore of 324!
Overall the remaining location indicator feature and the good background music has made this game a good addition to the Browsercade lineup.
Glad you liked.. Bits of it! (More than I did!!)
Music taken from Sheep Goes Left, which has one of my favourite, and most "complete" soundtracks, of all my games so far.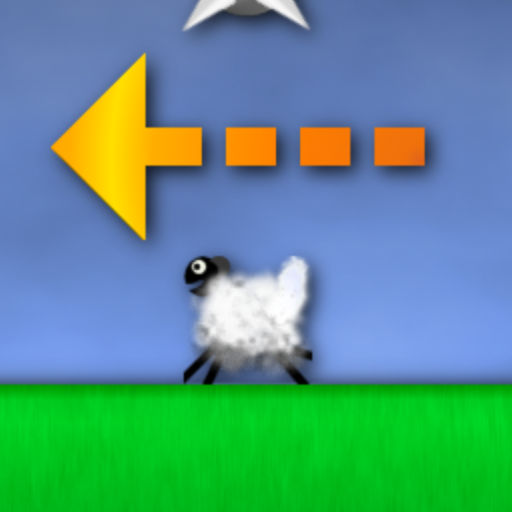 What a happy sheep!
Views 13, Upvotes 1
Player Thoughts , Disk O' Green