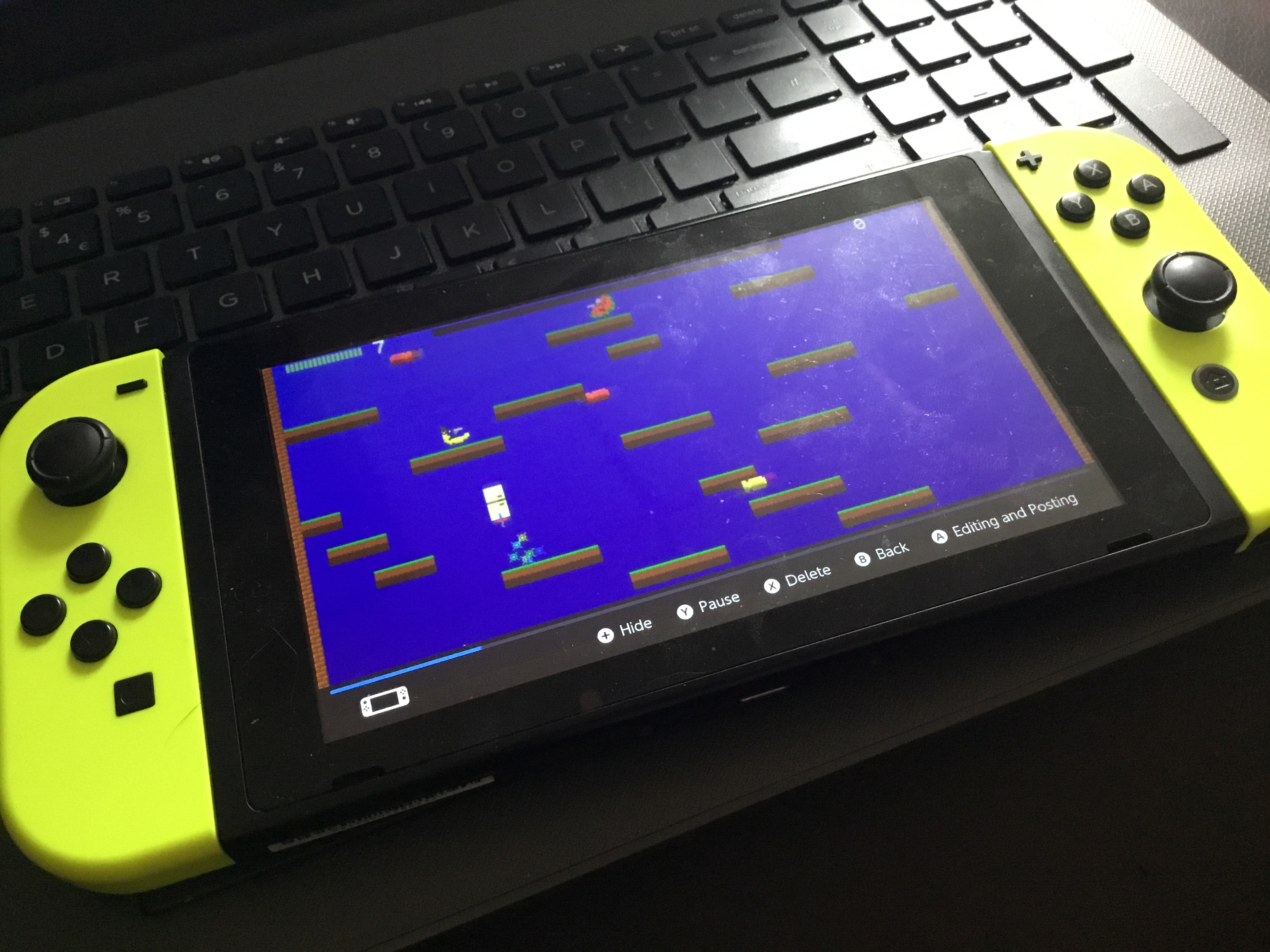 Have a happy fruit squishing time, as Pogo hops back onto its stick, and starts smushing the evil gun-slingers.
If you've a Switch, and have downloaded SmileBASIC, you can grab a copy of the game using the Public Key...
4T3JE23QJ
-=-=-
View on YouTube
What I Didn't Do
There's only 2 fruit in the game.
I forgot what the other fruit were!
Also, having now checked the previous version of this game, I appear to have forgotten to add Pogo's Ice Dispenser. Oops!!
Views 23, Upvotes 0
Petit Computer , Smilebasic , Nintendo , Switch , Petit Switch , Petitcom4 , Release