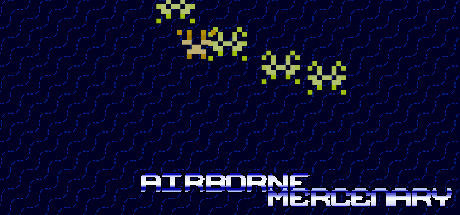 Battle against the enemy swarms, as you protect the skies from the invading army.
You can
Play Airborne Mercenary in the Browsercade,
in your Browser, on Desktop, Mobile or Tablet.
-=-=-
View on YouTube
What I Didn't Do
Powerups.
There are no powerups.
When I went to add powerups in, I added a quick "One-Shot" test firing mechanism, which fired a double-shot upon first tap of the fire button, for testing double shot.
And I flew around, and I tapped for Double, and held for Single.
And.. You know what.. I kinda liked that!!
So, I left that in, and ignored powerups entirely.
Sorry!
Views 13, Upvotes 1
Browsercade , Release