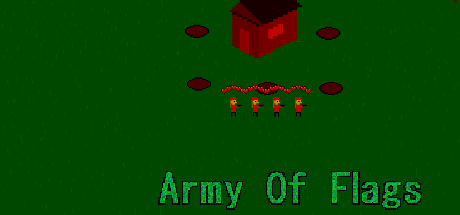 Guide the troops through the forest to try to regain all the flags that the enemy troops have seemingly stolen.. .. For some reason!
You can
Play Army of Flags
in your browser, on Desktop, Mobile or Tablet.
-=-=-
View on YouTube
What I Didn't Do
When enemies are nearby, your troops will auto-aim for the nearest baddie.
For the most-part, this works fairly well, but sometimes an enemy may be out of sight, behind some trees, yet the troops still want to aim for that enemy, whilst a slightly further away enemy might be shooting right at you!
I need to fix that, but I haven't been bothered to add line-of-sight for every trooper against every enemy, and can't think of a quick way to do so.
Sorry about that!
Use your wits!

Views 50, Upvotes 1
Browsercade , Release , Cannon Fodder