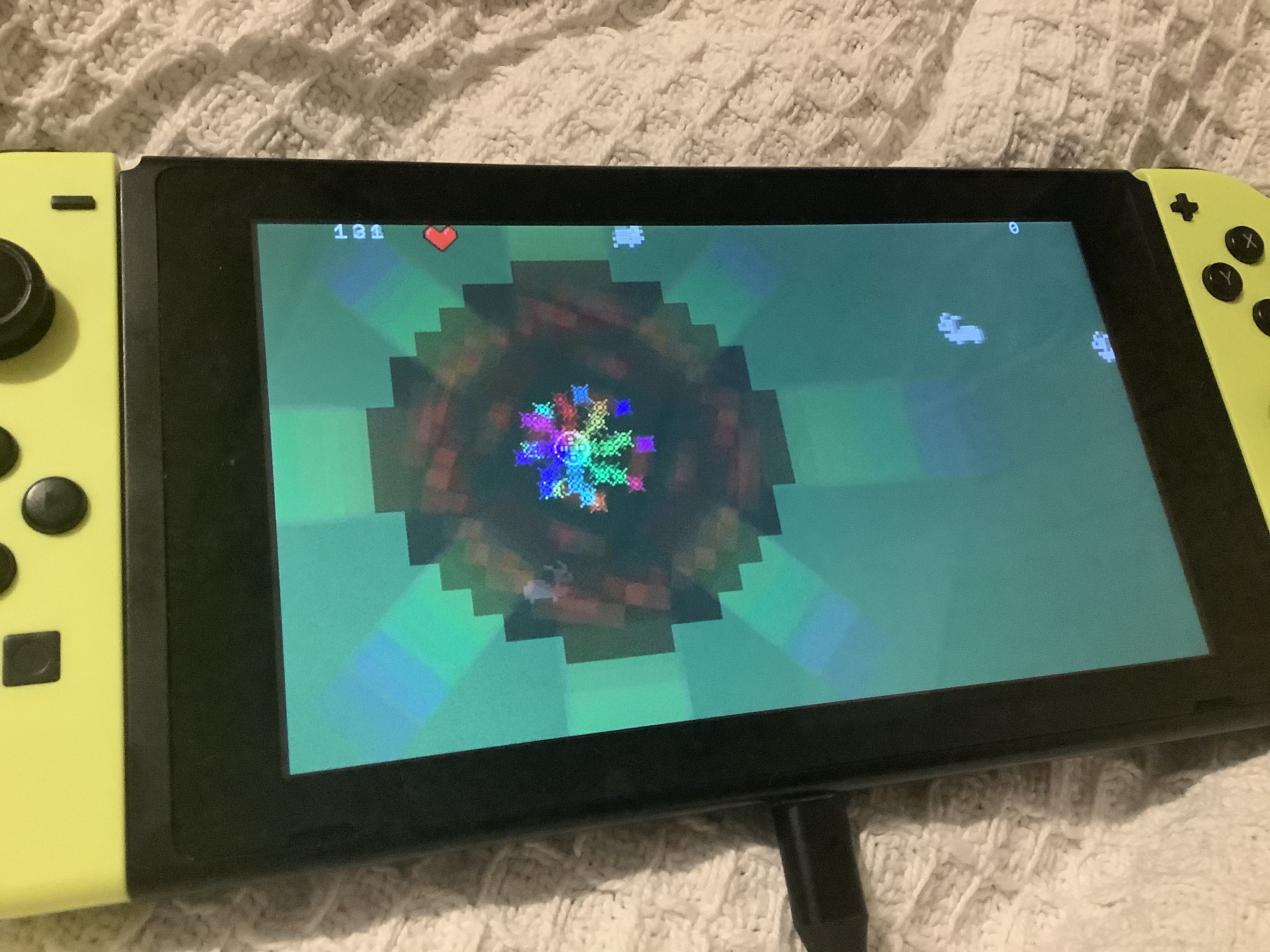 The evil bunnies are wandering through your field. Use your gun to scare them away, but don't get too close!
If you've a Switch, and have downloaded SmileBASIC, you can grab a copy of the game using the Public Key...
422832E8E
-=-=-
View on YouTube
What I Didn't Do
This isn't the game I'd planned on doing this week!
About 4 or 5 hours ago, I realised there was no way I was going to get the level generator for that game working, and still had the entire rest of the game to code on top, so gave up trying and made this instead!!