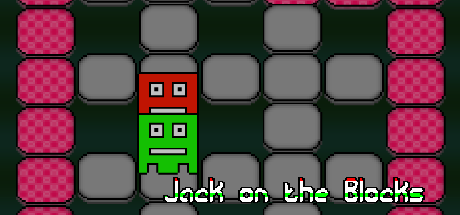 Guide Jack through the maze trying to light up all the squares, but watch out for the evil ghosties!
The game was originally intended to be a Q*Bert clone, but with a less diagonal approach. People REALLY dislike the diagonal controls of Q*Bert!
Once flattened, however, the game actually ended up being more like Oh Mummy, with the end result being somewhere inbetween.
Quick reflexes necessary, and try not to fall!
You can
Play Jack on the Blocks in the Browsercade
in your browser, on Desktop, Mobile or Tablet.
-=-=-
View on YouTube
What I Didn't Do
I didn't add any powerups, or those floating island things around the edge, or.. Really.. Anything!
To be honest, I simply enjoyed the simplicity of this one, so I left it as it was.
Views 13, Upvotes 1
Browsercade , Release