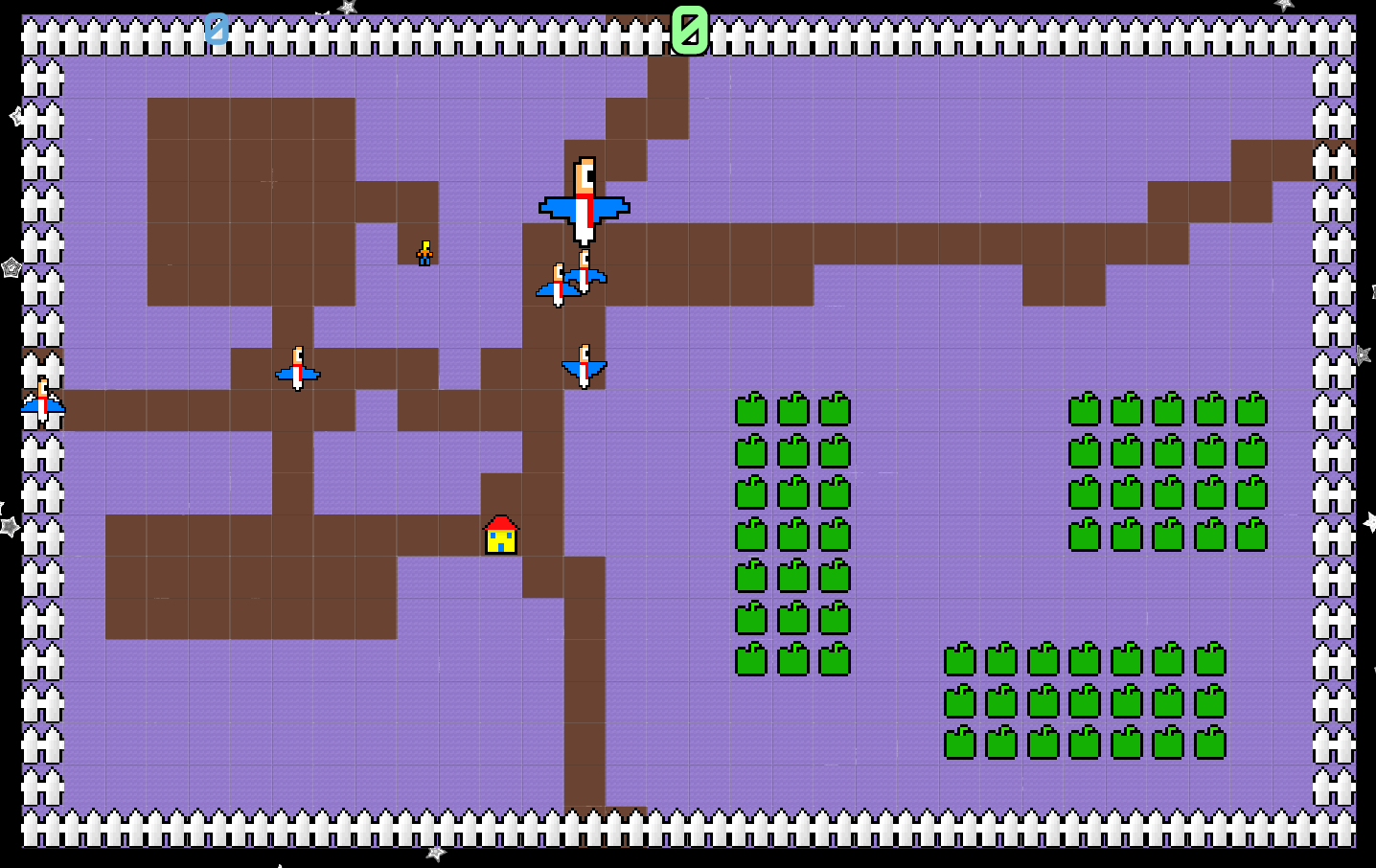 Spent yesterday getting Platdude to do some fruit harvesting from his garden.
-=-=-
Today I need to get the enemy AI to work well. They're currently doing the old "Random direction, no real goal" thing that the original enemy did, but this time round I'd like to make things a little bit tougher.
The ball also needs adding in, with a little more logic than the original version did.
And then there's the "EXTRA" one-up doohickey. I definitely need to add that, this time around.
Plenty to do!
Keep going, Jay!
Views 19, Upvotes 1
Daily Blog , Browsercade