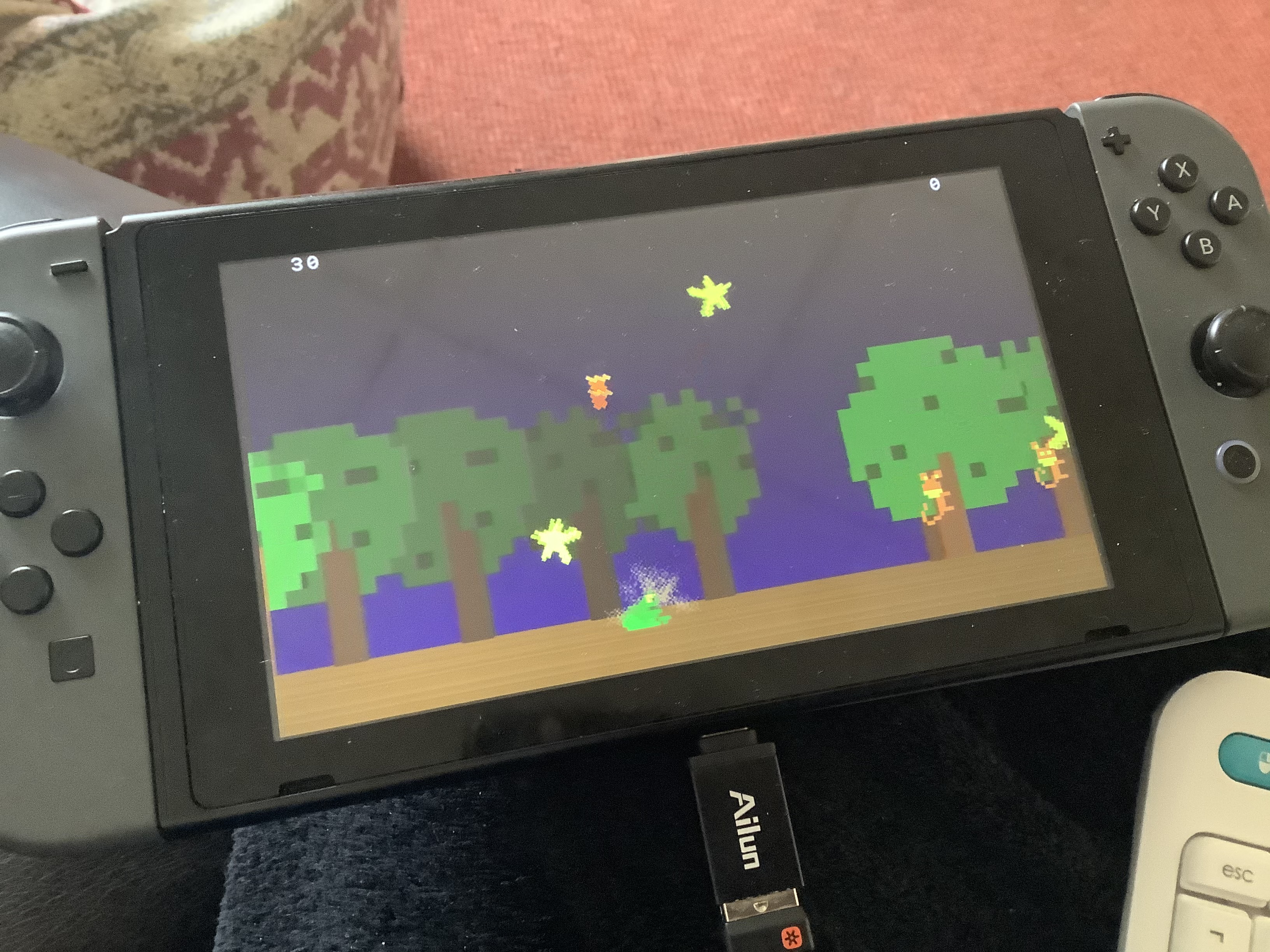 Guide Froggy through the forest, avoiding the evil Space Munkys that are clinging onto the trees.
Use Froggy's magical hat to collect the stars!
If you've a Switch, and have downloaded SmileBASIC, you can grab a copy of the game using the Public Key...
4423K3Y3
-=-=-
View on YouTube
What I Didn't Do?
I was tempted to add a few of those "Swamp Golf" monsters, popping out of the swampy floor. ... But thought it might've made it too hard.
If I made this game level-based, though, that might be something to consider.
Views 41, Upvotes 4
Petit Computer , Smilebasic , Nintendo , Switch , Petit Switch , Petitcom4 , Release