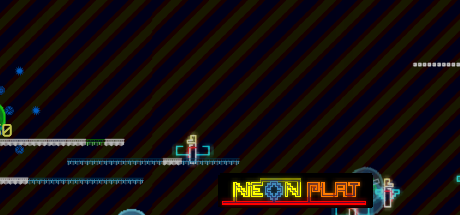 A simple game of hopping and throwing, as originally suggested by PixelProspector all those many many years ago, back in November 2009!
You can
Play NeonPlat in your Browser
, on Desktop, Mobile or Tablet.
-=-=-
View on YouTube
What I Didn't Do
A Video!!
Or rather, I DID do a video, but somewhere between the capture and the converting, something went horribly wrong.
The background does a weird and crazy flickering in the end video, and .. there's absolutely no reason for that!
I'm really quite baffled, and hoping it's not a more permanent issue with the way the games work.
Hmmm..