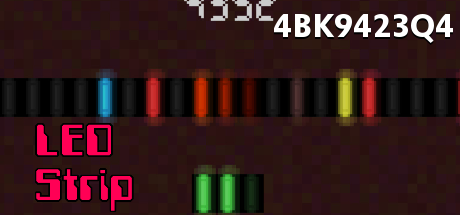 Guide your player along the perilous LED strip, avoid all the evil red dangers, and grabbing the yellow bonus points as you go.
If you've a Switch, and have downloaded PetitCom4 from the (Currently) Japan-Only eShop
(vague instructions here)
, you can grab a copy of the game using the Public Key...
4BK9423Q4
-=-=-
YouTube's uploader isn't currently working, so here's a temporary gif (unless I forget to upload it properly, in which case this is all you're getting!)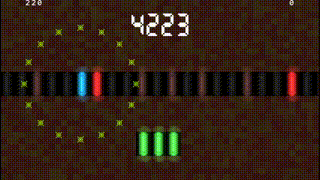 What I Didn't Do
I initially intended to have a forward and backward shield.
A and Y act as the two directional buttons, and you can uncomment a few lines to reactivate the back shield.
The gameplay worked better with "enough" time to ready your button, and if I had the back shield, I'd need the player in the middle of the screen, but then you've got less reaction time on both sides.
Hmmm..
Views 8, Upvotes 0
Petit Computer , Smilebasic , Nintendo , Switch , Petit Switch , Petitcom4 , Release