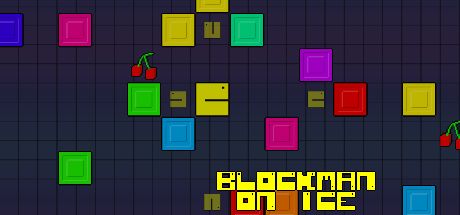 Help Blockman eat up all the fruit. In this game, the floor is slippery, so he can't turn around until he's stopped by a block.
Try not to run into any ghosts!
You can
Play Blockman on Ice in the Browsercade
, on Desktop, Mobile or Tablet.
-=-=-
View on YouTube
What I Didn't Do
I had planned to make the ghosts a little more intelligent, but that proved harder than expected, whilst trying to keep the game playable at your own pace! Instead, they just wander in circles.
Views 73, Upvotes 5
Browsercade , Release , Blockman