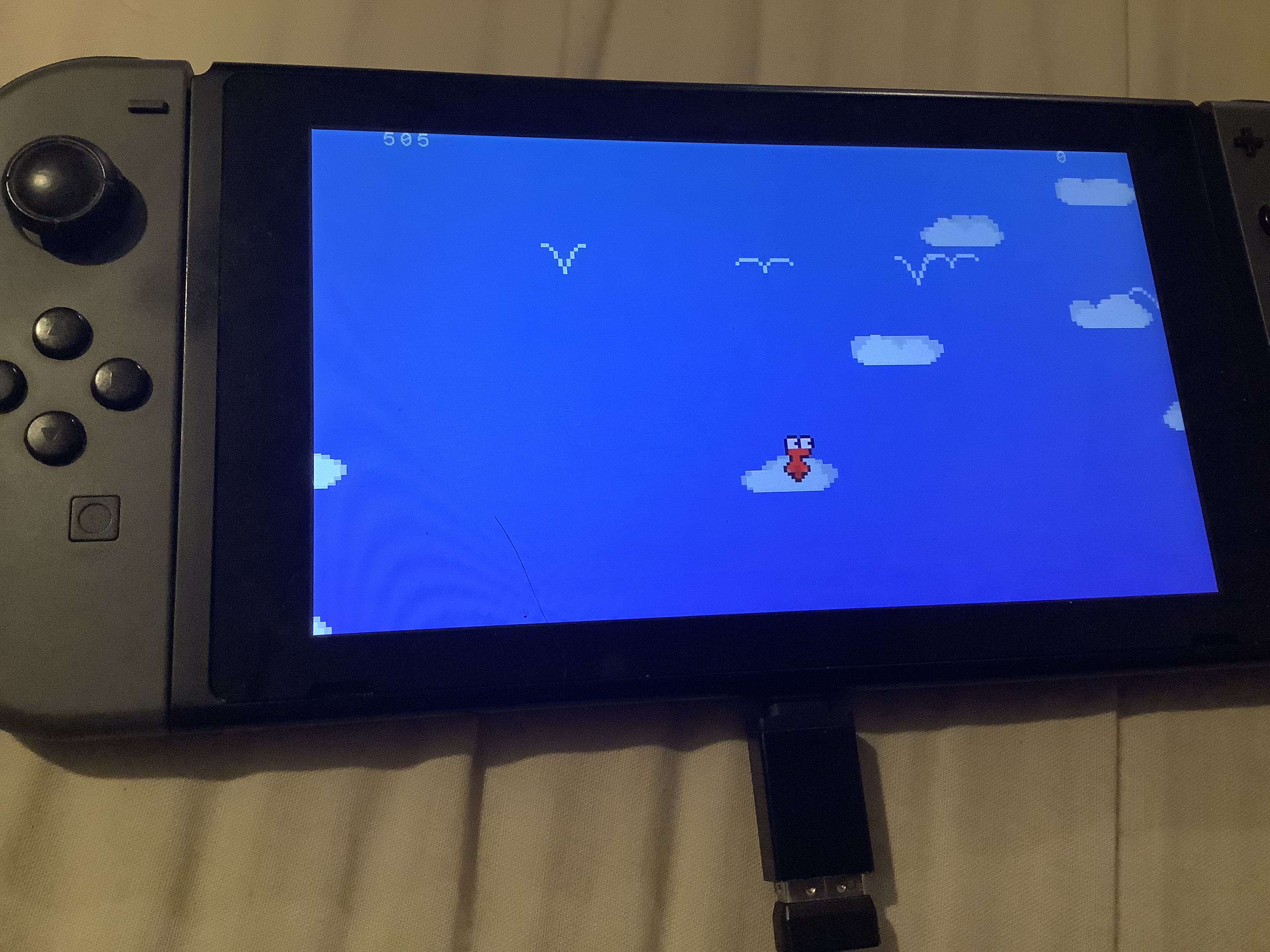 The cloud hopper is hunting for rainbows. Try to find them, without getting hit by an evil birdy.
If you've a Switch, and have downloaded SmileBASIC, you can grab a copy of the game using the Public Key...
4E3A8441S
-=-=-
View on YouTube
What I Didn't Do
When I initially thought about doing this game, I wondered how much fun a two player mode might be.
.. and then I carried on as normal, and made a single player game.
By the time I remembered, (about an hour ago!!) the game was 95% written, and I hadn't coded anything for a two player mode.
D'oh!
Maybe another time..?
Views 40, Upvotes 0
Petit Computer , Smilebasic , Nintendo , Switch , Petit Switch , Petitcom4 , Release