A silly game title popped into my head, last night.
-=-=-
Baby Carries a Watermelon
.. And so I drew a baby Platdude and gave him a watermelon.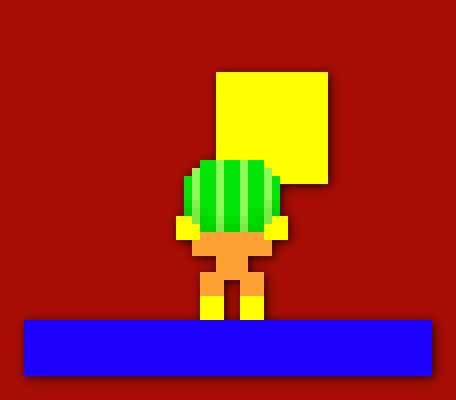 Today I need to figure out what he's doing with it, where he's carrying it, and why.
A vague idea of it being a puzzle/platformer, whereby Baby Plat can only jump if he puts down the watermelon, but .. other than that, there's not an awful lot to go on.
I think there's a decent puzzle mechanic in this, but getting a level generator to work with it, will probably be the biggest issue.
Maybe I need to think outside the box a little..?
Views 52, Upvotes 0
Daily Blog , Planning , Baby Plat