Everyone chipped in with their thoughts on my little whinge, yesterday.
-=-=-
Alan and RSKGames commented on the post, while Michael Fernie sent a nice long email, and everyone's thoughts were more or less the same.
I DO do wonderful things on this site. They might not be top-notch amazing creations, but they're usually fun to play, and they keep at least three people occasionally entertained.
That's enough.
I don't need the moon on a stick.
Thank you to everybody for your kind words.
I shall continue to make wonderful games!

Speaking of which...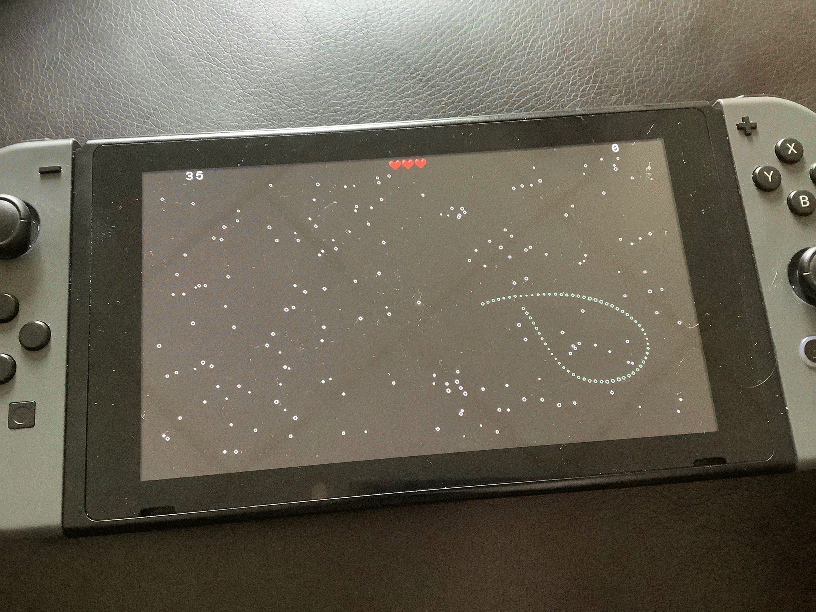 Started a new SmileBASIC game, yesterday.
I scrolled through my list of games looking for a letter I haven't made a game for, yet.
So far, I've not got games for J, K, (!!) W, X and Y.
I picked W, and started a worm/snake game.
"Wiggly" .. something. Not sure.
"Wiggly Panic"?
*shrugs*
The game is currently a very basic "Collect the dots" game, but I'd like to try and add in some unusual elements along the way.
But what?!
Not sure.
Views 42, Upvotes 1
Daily Blog , Juggling