The "Definitely not Star Trek, Honest" game needs some music..
-=-=-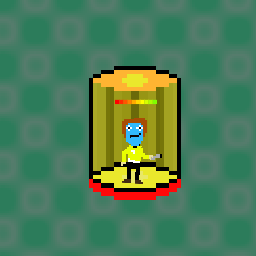 Something long, and slow, and Trek'esque, I reckon. But can I achieve that inside the abilities of a chiptune!?
They're not really meant for that kind of thing.
Spent most of yesterday cleaning up the map generator a bit, as well as drawing a few more sprites, and getting the look of the game feeling right.
The walls are still a bit wonky, and I've yet to decide on the enemy type, but the whole game is starting to feel a bit more complete.
Still needs a little more form, and something to add to the barrels, and some kind of RPG'like elements to keep things interesting for those who like that sort of thing.
But.. Yeah, it's coming together!
Views 46, Upvotes 3
Daily Blog , Browsercade