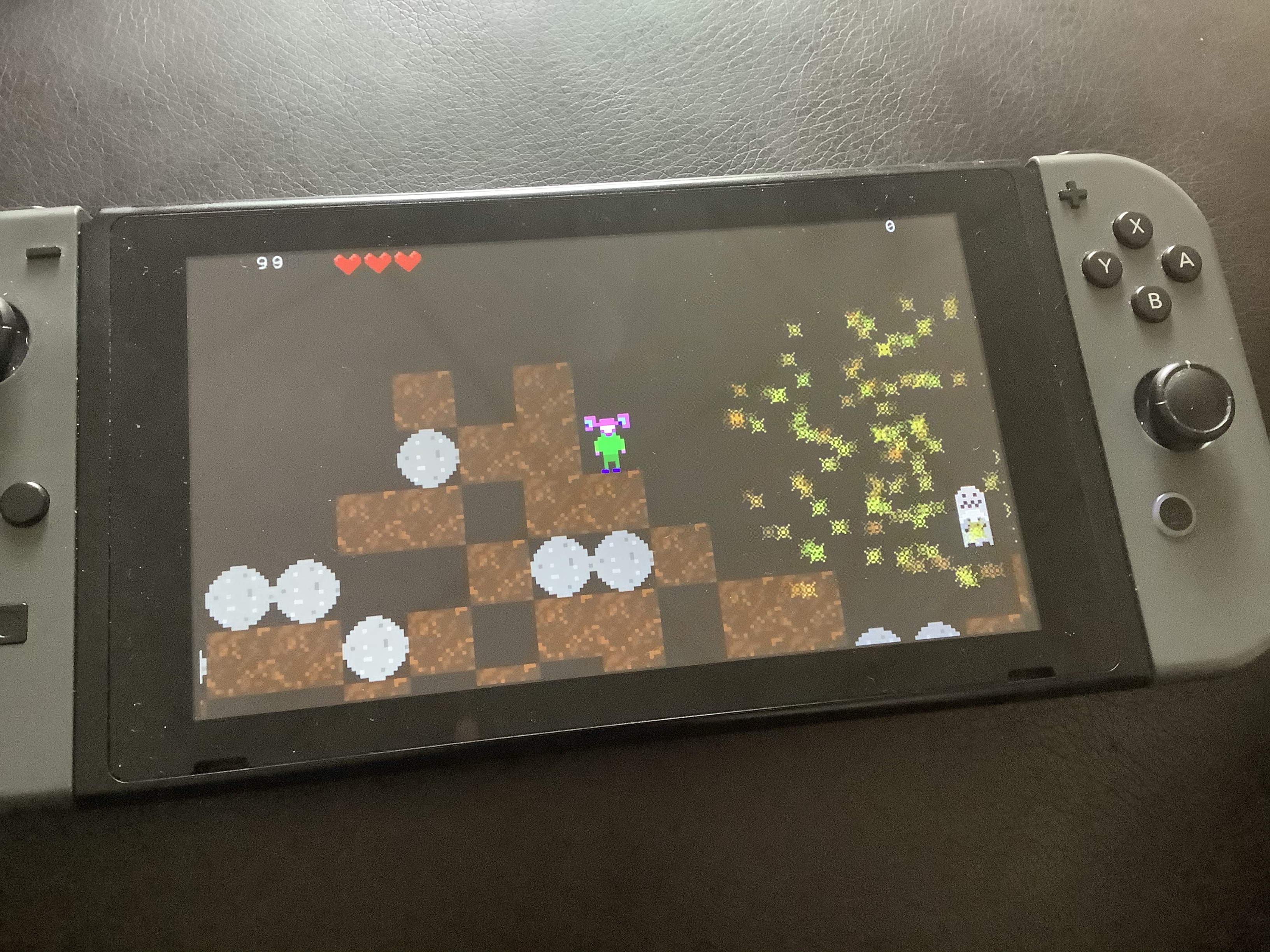 Help Looma grab all of the gems that you can, without getting hit by any rocks.
Oh, and watch out for those ghosties!!
If you've a Switch and SmileBASIC, you can grab a copy of the game using the Public Key
48K9NS33J
-=-=-
View on YouTube
What I Didn't Do
I forgot to add music!
Oops..
Very last minute, though. I don't think it needs music.. Or at least, that'll be my excuse.
... Not sure about where those Ghosts are coming from.
Should Looma really be doing this!?
Views 70, Upvotes 5
Petit Computer , Smilebasic , Nintendo , Switch , Petit Switch , Petitcom4 , Release