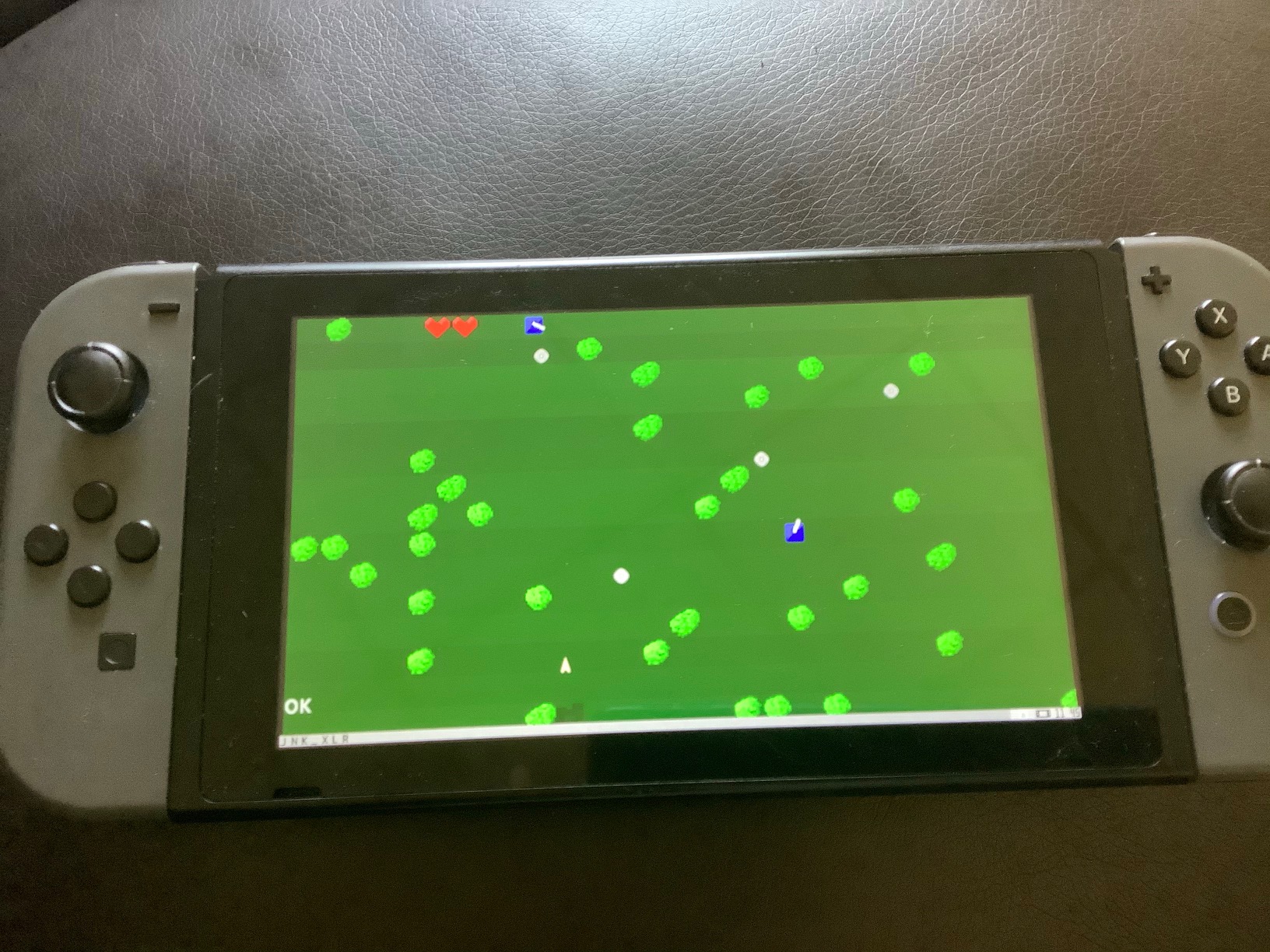 The dangerous turrets are hiding amongst the forest, waiting to attack.
Bring your most powerful weapon, and destroy them all.
If you've a Switch and SmileBASIC, you can grab a copy of the game using the Public Key
4P23382QE
-=-=-
View on YouTube
What I Didn't Do
I didn't add anything beyond the turrets and the trees.
I was almost certain that I'd be adding moving waves of enemy into this game, but the difficulty ramped up when I added more Turrets in, and then I kinda figured that was enough.
I might revisit this, though, later, and add in more variety.
Views 53, Upvotes 1
Petit Computer , Smilebasic , Nintendo , Switch , Petit Switch , Petitcom4 , Release