Oh no!!!
-=-=-
In the past week, I've been focused almost entirely on getting Kakuro up to spec. (And playing too much No Man's Sky)
Let's see how that's impacted progress on the ToDo list.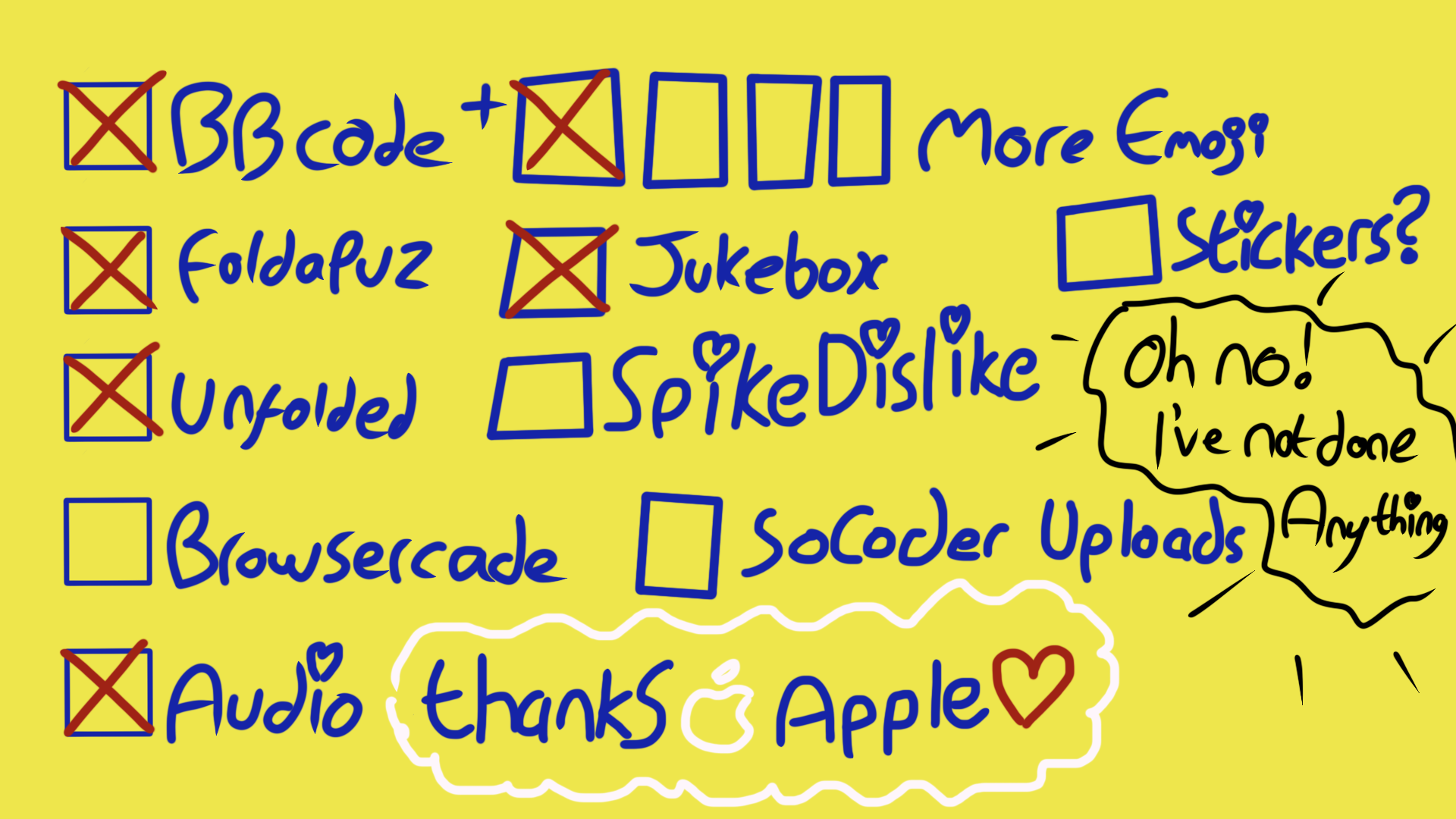 Nada..
I haven't crossed a single thing off, all week.
Oh dear..
Having said that, I have managed to get quite a lot of the original Todo list done, and the only things left are additions that I plopped onto the list later.
Browsercade's new menu hasn't been touched in days, though, and I really oughta get that done, so that'll be today's task.
.. ugh.. I hate doing menus!
Views 35, Upvotes 0
Daily Blog , Fixings