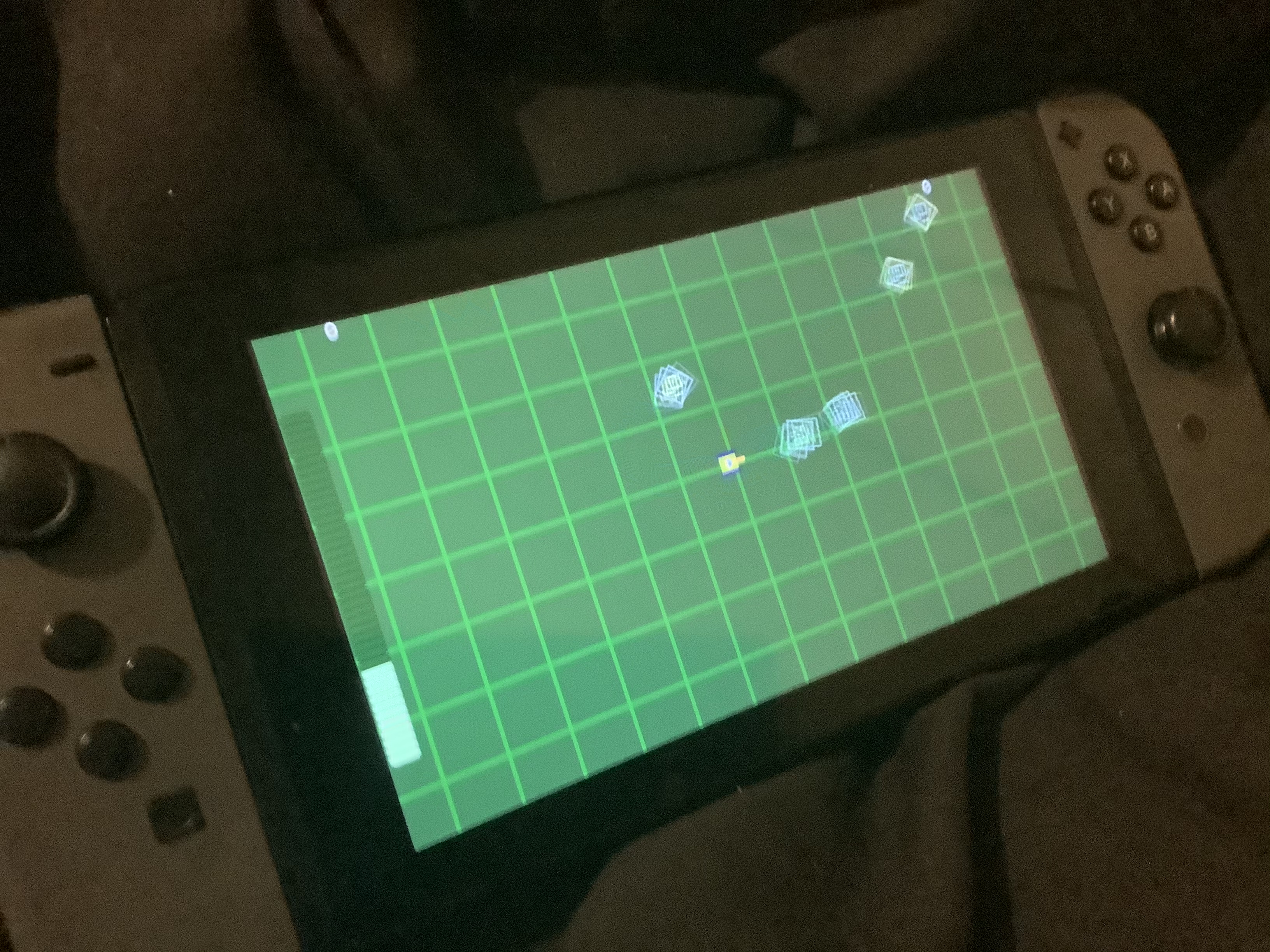 The shapes are attacking.
Blast them away with your handy big gun.
If you've a Switch and SmileBASIC, you can grab a copy of the game using the Public Key
48AQXW33J
-=-=-
View on YouTube
What I Didn't Do
I really wanted to add some kind of Combo mechanism to this game, but couldn't quite work out where or how to put it in.
In the end, I didn't, and I think it suffers from a lack of "extra" as a result.
Views 47, Upvotes 2
Petit Computer , Smilebasic , Nintendo , Switch , Petit Switch , Petitcom4 , Release