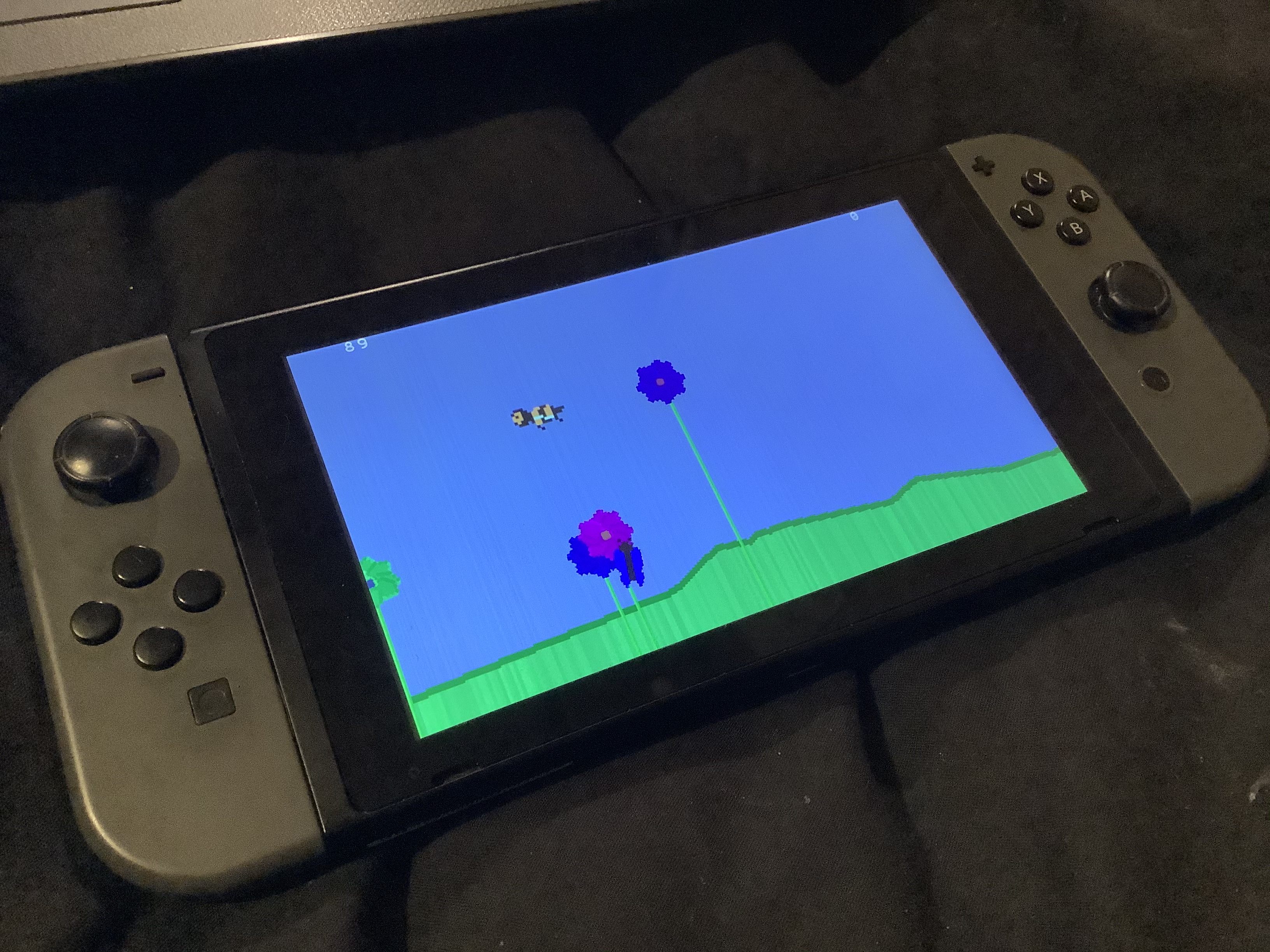 This butterfly is extremely hungry, but those pesky bees keep getting in its way.
If you've a Switch and SmileBASIC, you can grab a copy of the game using the Public Key
4NKSKVE5Y
-=-=-
View on YouTube
What I Didn't Do
Oh boy, was this a rushed game.
Tuesday was spent on a mostly abandoned scrolling background effect, although this game uses some of the same kind of techniques, so I guess that wasn't too much of a waste.
Wednesday I struggled due to flu/hayfever symptoms.
Today I coded the majority of the game!!
Views 74, Upvotes 3
Petit Computer , Smilebasic , Nintendo , Switch , Petit Switch , Petitcom4 , Release