Last night around 10pm, I realised that I should probably stop working on the new Log Viewer script.
-=-=-
Thursdays are meant for SoCoder Newsletters, and ALChoons, and SmileBASIC games, and I'd done approximately 30% of all of them.
Uhoh!
I quickly cobbled together a SoCoder Newsletter, rushed through an ALChoon, but by 2 in the morning I wasn't in the mood to do any SmileBASIC coding.
The SmileBASIC game does at least have a level generator. I need only code all of the entire rest of the game to fit around that.
Should be easy enough, right!?
Ugh.. I'm very much lagging behind, lately, and I've barely played any No Man's Sky this week, either.
What's happening!!?
(Answer : Faffing about with the Log Viewer over most of the past day or two.)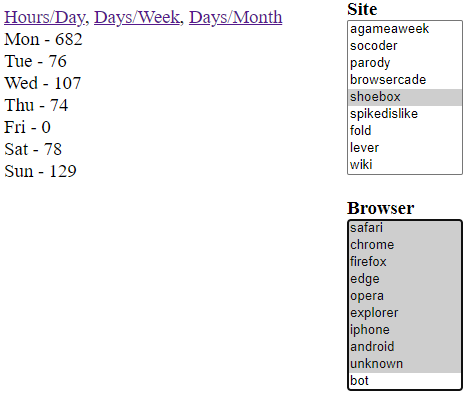 Views 41, Upvotes 1
Daily Blog , Thursday