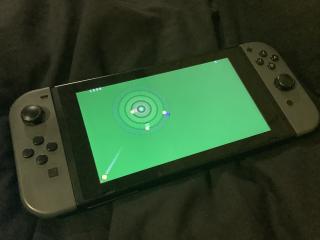 Hit your collection of balls towards the target ball. The closer you get, the higher you score.
A game for one or two players.
If you've a Switch and SmileBASIC, you can grab a copy of the game using the Public Key
473QNE3Q4
-=-=-
View on YouTube
What I Didn't Do
Having a four player mode might've been nice, but I only have code to handle 2 players in my SmileBASIC framework. Might be something to work towards in future.
Views 58, Upvotes 2
Petit Computer , Smilebasic , Nintendo , Switch , Petit Switch , Petitcom4 , Release