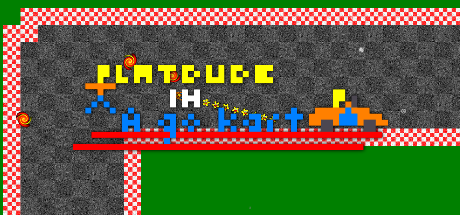 Gather up the stars and reach the goal.

Screenshots
Help Platdude gather all the stars, scattered around the track, whilst driving around the racetrack in his Go Kart
Beware of the ominous swirly things, along the way.

Turn Left

Turn Right

Accelerate
Main Downloads
HTML5
Play this game in your browser, at GameJolt
Windows
Download for your PC
Android TV
Download the .APK for Android TV compatible devices. (Requires gamepad)
OUYA
Download the .APK for your lovely little OUYA
Bonus Downloads

Extra Links

Blog Post

Read about the original launch of this game, in an accompanying blog post.

Reviews

Otakupunk

Otakupunk's LetsPlay of the game.
Views 1724, Upvotes 11
Top-down , Car , Kart