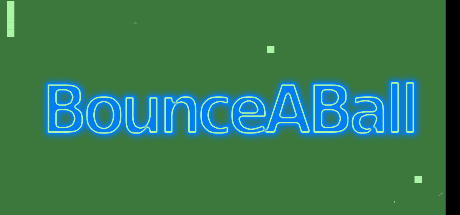 Bounce the ball. That's all you need to do!

Screenshots
Bounce the ball against the wall, and watch out for any other obstacles that might appear along the way.
Although this game doesn't look it, it is in fact the original plan for Centipong. Lots of arcade stuff all over the pllace. The original plan was abandoned once I had so much fun smashing Centipods about!!

Movement
(or mouse)
Main Downloads
HTML5
Play this game in your browser, at GameJolt
Windows
Download for your PC
Android TV
Download for Android TV compatible devices. (Requires gamepad)
OUYA TV
Visit this game's OUYA.tv page
Bonus Downloads

Extra Links

Blog Post

Read about the original launch of this game, in an accompanying blog post.

YouTube

Watch the trailer on YouTube.

Reviews

Otakupunk

Otakupunk's LetsPlay of the game.
Views 1515, Upvotes 4
Breakout , Balls , Centipong