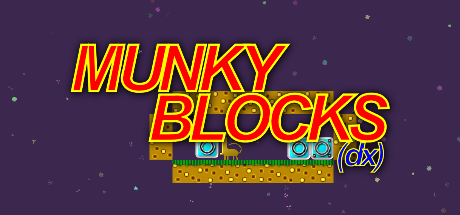 Help Munky gather his blocks, in this loving recreation of the original.

Screenshots
Combine three or more alike colours to make them disappear.
A familiar concept, but with a Munky to help do it all.

Movement

Jump
*Z Eat/Spit block
Main Downloads
HTML5
Play this game in your browser, at GameJolt
Windows
Download for your PC
Android TV
Download the .APK for Android TV compatible devices. (Requires gamepad)
OUYA
Download the .APK for your lovely little OUYA
Bonus Downloads

Extra Links

Blog Post

Read about the original launch of this game, in an accompanying blog post.

YouTube

Watch the trailer on YouTube.

Reviews

Otakupunk

Otakupunk's LetsPlay of the game.
Views 1885, Upvotes 13
Puzzle , Platform , Munky , Match3 , Munky Blocks