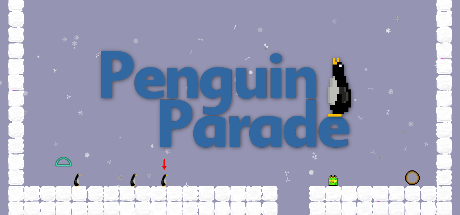 Guide the Penguins to their Happy Hole

Screenshots
The penguins need some help finding their way home.
Use Lemming-like skills to help them on their way.


Select Penguin


Select Skill

Use Skill
Main Downloads
HTML5
Play this game in your browser, at GameJolt
Windows
Download for your PC
Android TV
Download for Android TV compatible devices. (Requires gamepad)
OUYA TV
Visit this game's OUYA.tv page
Bonus Downloads

Extra Links

Blog Post

Read about the original launch of this game, in an accompanying blog post.

Reviews

Otakupunk

Otakupunk's LetsPlay of the game.
Views 1776, Upvotes 4
Puzzle , Platform , Lemmings , Experimental