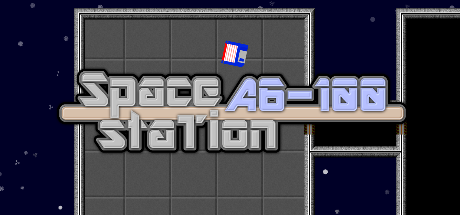 Defeat the swarms of aliens, and grab the Save disk from each level.

Screenshots
Guide your player through the maze of the Space Station, blasting away alien creatures, and trying your best to find the floppy disk.
Hunt through the crates to find the best weapons for the job, but watch out for hidden enemies.

Movement

- Walk and Fire

- Strafe and Fire

- Stand and Fire (Turret Mode)
*M (or Right Thumbstick) Precise Aiming
Main Downloads
HTML5
Play this game in your browser, at GameJolt
Windows
Download for your PC
Android TV
Download for Android TV compatible devices. (Requires gamepad)
OUYA TV
Visit this game's OUYA.tv page
Bonus Downloads

Extra Links

Blog Post

Read about the original launch of this game, in an accompanying blog post.

Reviews

Otakupunk

Otakupunk's LetsPlay of the game.
Views 2270, Upvotes 9
Shooter , Top-down , Maze , Alien Deathmatch