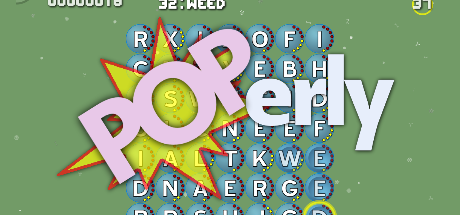 Pop the words as fast as you can find them.

Screenshots
Find words hidden in the bubbles, and pop them as fast as you can.
With a 30 second, 60 second or 2 minute time limit, you'd better hurry and pop as many words as you can.

or *M to move.

to select.
Main Downloads
HTML5
Play this game in your browser, at GameJolt
Windows
Download for your PC
Android TV
Download for Android TV compatible devices. (Requires gamepad)
OUYA TV
Visit this game's OUYA.tv page
Bonus Downloads

Extra Links

Blog Post

Read about the original launch of this game, in an accompanying blog post.

Reviews

Otakupunk

Otakupunk's LetsPlay of the game.
Views 1426, Upvotes 8
Stringy , Words , Puzzle , Stringy Things