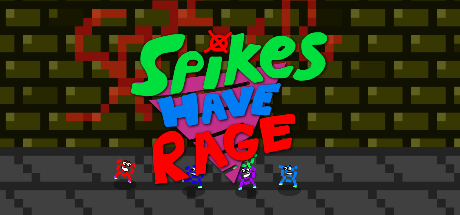 Fight for survival, as an onslaught of enemy Spikes dare to attack. How long can you last?

Screenshots
The Spikes are attacking.
Kick and Punch your way to a top score by battling against the onslaught of evil Spikes.
Look out for extra health, because you'll probably be needing it!

- Move

- Jump

- Fight
Main Downloads
HTML5
Play this game in your browser, at GameJolt
Windows
Download for your PC
Android TV
Download the .APK for Android TV compatible devices. (Requires gamepad)
OUYA
Download the .APK for your lovely little OUYA
Bonus Downloads

Extra Links

Blog Post

Read about the original launch of this game, in an accompanying blog post.

Reviews

Otakupunk

Otakupunk's LetsPlay of the game.
Views 1503, Upvotes 5
Beat-em-up , Spike