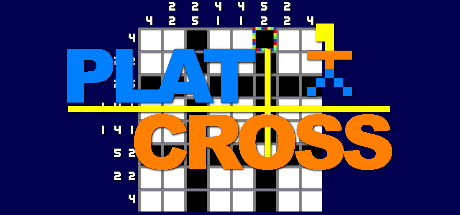 A picture crossword game, with Platdude. Complete the puzzles to discover the pictures.

Screenshots
Use the outer co-ordinates to help decide where there may or may not be black tiles within the white grid.
With over 200 puzzles to complete, there's plenty to keep you occupied.

- Move

- Toggle Tile
Main Downloads
HTML5
Play this game in your browser, at GameJolt
Windows
Download for your PC
Android TV
Download for Android TV compatible devices. (Requires gamepad)
OUYA TV
Visit this game's OUYA.tv page
Bonus Downloads

Extra Links

Blog Post

Read about the original launch of this game, in an accompanying blog post.

Reviews

Otakupunk

Otakupunk's LetsPlay of the game.
Views 1441, Upvotes 5
Puzzle , Logic , Platdude , Pixelart