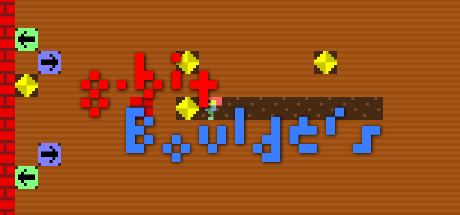 Avoid the dangers of the 8-bit Boulders as you gather up all the gems from each level. Beware. There may be fire ahead!

Screenshots
Hunt through the maze to find all the gems.
Be aware of all the boulders, and watch for their individual directions.

- Move
Main Downloads
HTML5
Play this game in your browser, at GameJolt
Windows
Download for your PC
Android TV
Download the .APK for Android TV compatible devices. (Requires gamepad)
OUYA
Download the .APK for your lovely little OUYA
Bonus Downloads

Extra Links

Blog Post

Read about the original launch of this game, in an accompanying blog post.

YouTube

Watch the trailer on YouTube.

Reviews

Otakupunk

Otakupunk's LetsPlay of the game.
Views 1320, Upvotes 4
Top-down , Maze , Boulderdash , Repton